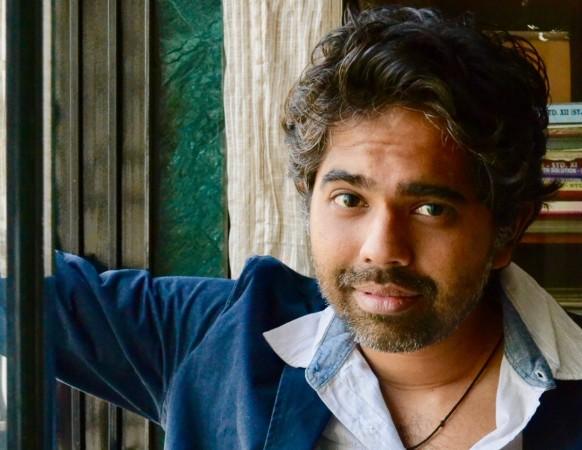 Actor Ajay Shankar's story is one of quite inspiring. He discovered his passion for acting when he was in the 8th grade and now he is a movie star. After spending a considerable amount of time struggling in the industry, Shankar finally landed a key role in John Abraham starrer Parmanu.
In an exclusive interview with International Business Times India, Shankar spoke at length about his 12-year long struggle, doubting his career choices, getting appreciated for his role and a short guide for aspiring actors on how to make a career in Bollywood.
IBTimes: You played a pivotal role of a Space Research Scientist from ISRO in Parmanu. How difficult was it to get into the skin of the character?
Ajay Shankar: It was not very difficult because the casting was such. They were looking for an actor who is a tambrahm and could speak Hindi the way South Indians do. I am a Tambrahm, so that part was a fit. But the next part was a little tricky, the South Indian accent. I have been born and brought up in Mumbai, and ever since I knew I wanted to be an actor in Bollywood, I worked really hard on my Hindi to lose any accent that I had. So, now, when they said I had to regain it for this role, I started working on it. Throughout my life, I have been around people, all my grand parents, uncles, aunties, etc., who spoke Hindi with a South Indian accent, so I knew how they pronounce Hindi words. Once I got the script, I started pronouncing the Hindi words in the manner that they do out loud, and then memorized it. Hence Puru's accent was created. Also, the role was written with a fat person in mind. Puru was supposed to be a healthy, overweight person. I wasn't as fat as I am in the film at the time of casting, so the casting director Shruti Mahajan asked me to put on some weight. So, I was stuffing myself with food whenever possible, sweets, rice, you name it. Before the shoot, none of my old clothes were fitting me anymore, I had put on so much weight.
IBTimes: Parmanu seems to be your big break in Bollywood. How does it feel to be a part of the commercially successful film?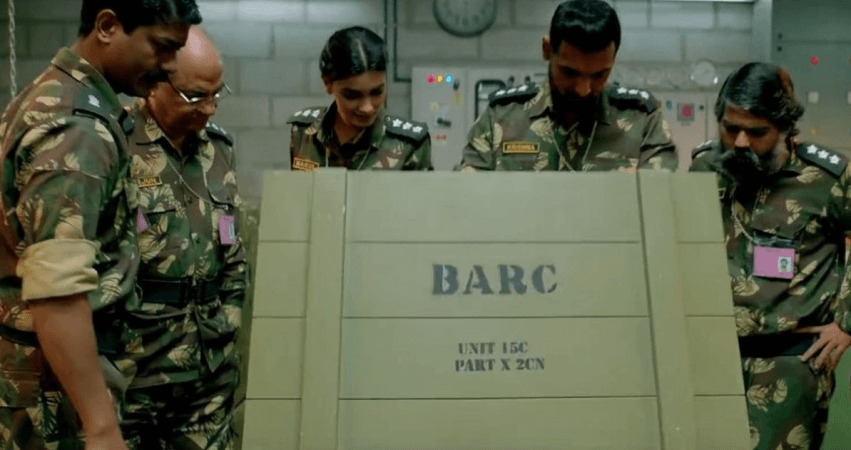 Ajay Shankar: It feels like a dream come true. Being a part of a film is one thing, but being a part of a super hit film is a whole another thing! And when people come and tell you they love your part and the movie too, it feels very liberating. Also, the little things, I saw an article on the Net the other day, a recipe, for "Parmanu Chips", based on my character who eats chips all the time. It feels really good as an actor when the character reaches the people's hearts and has such an impact. I have been trying to make it in Bollywood for 12 years and my whole family has been waiting patiently. The best part for me was the excitement of family and friends when they watched the film. Some of them had a tear in their eye when they saw me there because they knew the journey and it was a victory for all of us.
IBTimes: As an outsider, what difficulties did you face when you went looking for work in the industry?
Ajay Shankar: As an outsider, the most difficult thing for me was meeting people who make the casting decisions for the main roles. After I completed my Master's in Theater Arts, I tried to meet some directors to get some work. But, I couldn't get through even the watchman of the production houses. They have a term for actors looking for breaks, "Strugglers", and I remember in one of the offices, they had a good laugh too, saying, "Dekh struggler aa gaya". Then, I decided to write letters to some of the directors I wished to work with, but that didn't work either. And another thing was that, for a role, I was competing with everyone, basically. Because there was no qualification expected for someone who wants to be an actor. I was so pissed that till date I haven't collected my Master's degree. And once, I was finalized by the casting director to play one of the main parts in a TV Serial by a huge production house, then the producers refused me saying I wasn't fit. These things can be really frustrating because as an outsider, you have to rely purely on your talent and luck.
IBTimes: How did you land your role in Parmanu?
Ajay Shankar: Shruti Mahajan, the casting director was looking for actors of South Indian origin for a major part in a film. She approached my friend, Ajay Govind, to audition for the film as he was from Kerala. Ajay gave her my number and asked her to audition me. I still remember when she said a major role in a Hindi film, I thought to myself, there is no way I am going to get the role. Then, she asked me to send some pics, I sent her pics in my shorts and banyan, because that's how much I had given up by then. Luckily, she still asked me to come and audition. When I reached there, I saw an amazing theater actor auditioning, I thought, now it's definitely gone. Anyway, then I came and started auditioning. It was a little tough, keeping the accent going, lines, emotions etc. But then at one point, Shruti started directing me. She helped me get into the character and a lot of the credit goes to her for my landing this role.
IBTimes: When Parmanu was mired in legal trouble with Prerna Arora, what went through your mind at that time?
Ajay Shankar: After waiting for such a long time, I made it to a Bollywood film and now that film's release was being postponed again and again. The initial date of release was Dec 7, 2017, but it kept getting pushed repeatedly. I felt life was being very unfair. And then, when a stay order was placed on the release, I was devastated, because I knew sometimes court cases can run for ages in our country. During this phase, I started doubting my career choices, whether am I in the right field? Is this a sign from the universe that I should give up my passion for acting? And whatnot. Luckily, the film released and went on to become a super hit.
IBTimes: Did you always want to become be an actor?
Ajay Shankar: Nope. But, I always loved films ever since I was a child. I used to watch every new Hindi film. I acted in my first play in the 8th grade, "Monologues from Shakespeare". That's when I discovered my passion for acting. Whenever I get a few lines, I feel elated. The thought of being a character, it gives me a high really. I suck at most things and usually walk with my head down, mostly shy and introverted, but not in front of the camera or the stage, here I feel, strong and confident. I believe that one should take up a career which they love and also feel they can excel at. Because I felt both of these, towards acting, I chose acting.
IBTimes: Is Acche din aane waale hain film about Narendra Modi government?
Ajay Shankar: Nope, it's a dark comedy about a self-proclaimed godman who says he can bring dead people to life for 2 Lakh rupees. It's a satire on the whole "baba" system we have in India. People, especially in the rural areas will believe almost anything that a so-called godman or sadhu says. This movie is about that. It looks at the progress of our nation especially when it comes to spirituality. Do we really have a scientific way of thinking when it comes to religion or are blind superstitions still prevailing? So the name reflects that state of the nation when we say, Acche din aane waale hain? It has nothing to do with the Modi government or any other.
IBTimes: Lastly, for aspiring actors, how difficult is to break the ice with filmmakers and producers when you are an outsider.
Ajay Shankar: Well, for an outsider, the biggest problem is that people from the industry will not meet you unless you already have a body of work, and to get that kind of work, you have to be able to meet people, so it's a Catch-22, really. So, the only way out is to build a body of work. Luckily, in this digital age, anyone can make a film, so if you are lucky enough and talented enough, you can just showcase your talent in the digital space with a hope that someone from the industry sees you work and picks you up. And, another thing I have realized over the years is that in a Film Festival sort of space, people are much more approachable, like say an Anurag Kashyap or a Guneet Monga, so aspiring actors should attend those and network with like-minded people there. Also, ad auditions are usually open auditions which happen at the same spaces like Aram Nagar, Oshiwara, and Mhada, all in Andheri, Mumbai. So, the aspiring actor should build a body of work by doing ads and some online short films etc, and then try to approach big directors and casting directors. I guess that's a way in through the outside.