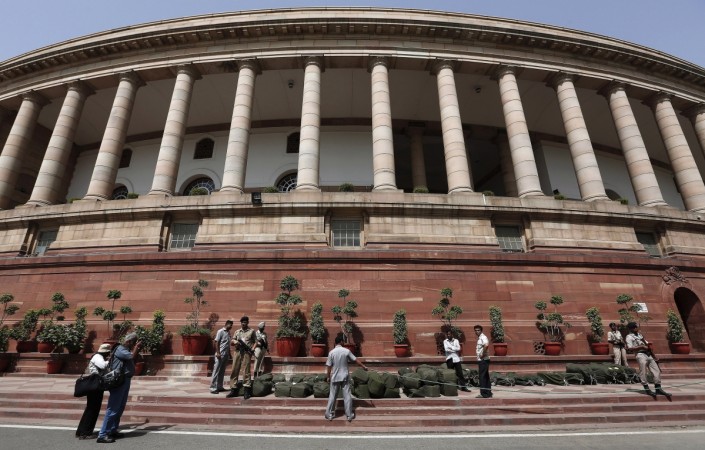 A parliamentary committee headed by the Bharatiya Janata Party (BJP) Member of Parliament (MP) Yogi Adityanath has recommended a 100 percent increase in the salaries and other allowances of MPs.
The proposal recommends salaries of MPs to be increased to Rs. 1 lakh from the current Rs. 50,000 a month, and the monthly constituency allowance to be raised from Rs. 45,000 to Rs. 90,000. The total compensation package of an MP is expected to double to Rs. 2,80,000, according to NDTV.
MPs from various parties have come together to endorse the recommendation for increase in salaries. They have said that they deserve the hike — recommended before the report of the seventh pay commission that would increase salaries of government employees is implemented this summer — for their "good conduct."
"The terminology of 'salary' for MPs is completely misleading and erroneous; it gives a very limited picture. It does not take into consideration the ample non-monetised benefits such as free travel for a companion on air and railways, the prime locality housing they get in the capital, the medical benefits, etc ," Professor Jagdeep Chhokar (formerly Director IIM Ahmedabad) of Association of Democratic Reforms (ADR) told Business Standard in October 2015.
The last hike in the salary of MPs happened in 2010, when it was increased from Rs. 16,000 to Rs. 50,000 per month. MPs receive a daily allowance for attending parliament, which was then increased to Rs.2,000 from Rs.1,000. Their constituency allowance was increased to Rs.45,000 per month from Rs.20,000 and office expenses (for staff, stationery and postage) to Rs.45,000 per month from Rs.20,000. Also, pension for former MPs was raised to Rs.20,000 per month from Rs.8,000.
"A parliamentary committee which decides on the salary and allowance of MPs had given a report which has been suppressed due to media pressure," Naresh Agrawal of the Samajwadi Party (SP), who had brought up the salary hike in the Rajya Sabha on Monday, was quoted as saying by NDTV. Congress' Ghulam Nabi Azad, the Leader of Opposition in the Rajya Sabha, also came out in support of the SP MP.
MR Madhavan, president and co-founder of PRS Legislative Research — a public policy research institution — told Business Standard in October 2015, that even though MPs should be paid well there needs to be transparency and accommodation in Lutyen's Delhi "needs to be done away with." Instead, he said, lawmakers should be given a housing allowance. The same conflict, Madhavan had surmised in a PRS report, lies in MPs deciding their own salaries, which is a conflict of interest.