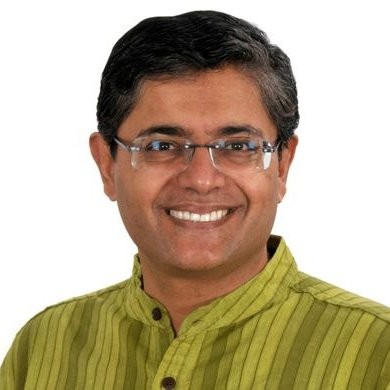 Biju Janata Dal (BJD) Lok Sabha MP Baijayant 'Jay' Panda garnered positive and negative attention, when he tweeted he would be returning a part of salary as MP "proportional to the time wasted and lost" in the winter session, which was a washout.
The Lok Sabha's productivity of work done was 17.39 percent and that of Rajya Sabha was 20.61 percent. Lok Sabha worked for 14 percent of the scheduled hours, while Rajya Sabha for 18 percent.
"Winter session of Parlmt ends after passing the disabilities bill. Phew! As usual, i'll be returning salary proportional to time wasted/lost," he tweeted.
Panda's decision was dubbed as idealistic by some while others said that Panda can afford to forgo his salary as he is affluent, but many others can't afford to give it up.
"Jay Panda may think he hasn't worked and is returning a portion of the salary he draws as an MP," said BJP's Prahlad Singh Patel, the MP for Narsinghpur in Madhya Pradesh. "Maybe it is an ethical stand from his point of view...There is no set rule for idealism and it differs from case to case. Jay Panda, with his prosperous background, has the means to be this ethical. Others may need that salary because they are not that affluent," he added.
Congress' Rajya Sabha member and lawyer Vivek Tankha said that Panda's tweet was only a point of view and he is a very well-to-do person.
"How will many of the MPs survive if they give up their salaries? I can give up my salary because I have my legal practice. But I will not follow him today. I could review the situation later," Tankha told TOI. He said that decisions over protesting in the House are taken by the leadership.
Another Lok Sabha MP from Congress, Kanti Lal Bhuria, said that the Congress was asking for the prime minister's presence in the House during discussion over demonetisation. "When the whole country is suffering because of the mismanagement in the implementation of the demonetisation decision, isn't it the opposition's duty to protest? As a Congress MP, I did my job. Jay Panda may have his own opinion," he said.
A BJP MP from Bhopal said that he would give up his salary if the party instructed him to. Calling Panda's decision "arbitrary," he said that the House did not function properly because of disruptions from Congress.
Approximately, each minute of Parliament costs Rs 29,000. On an average, the Rajya Sabha works five hours a day, the Lok Sabha works for six.
According to official data, India spent Rs 176 crore on 543 Lok Sabha members in salaries and expenses in 2014-15. On an average, that's more than Rs. 2.7 lakh a month per Member of Parliament (MP).
MP's get salary of Rs. 50,000 per month, Rs. 45,000 constituency allowance, Rs. 15,000 office expenses and Rs. 30,000 for secretarial assistance. When Parliament is in session they get Rs 2,000 as daily allowance. They are also reimbursed for 34 flight trips and unlimited rail and road travel for the year on official business.