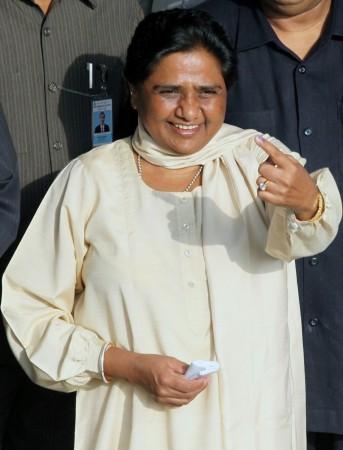 Bahujan Samaj Party (BSP) Chief Mayawati on Wednesday warned to take a tougher stand if the government failed to take serious steps in passing the quota bill for SC/STs.
Mayawati also lashed out at Rajya Sabha Chairman Hamid Ansari for not taking action against the members who disrupted the functioning of both Houses. The proceedings were stalled due to disruptions over the passage of the bill that called for reservation of SC/STs in government posts.
"We have seen in the last few days that every day the House is not allowed to function after 12 pm. You are Chairman of the House. It is your responsibility to ensure that it functions," Mayawati told Ansari, reported PTI.
Continuing with her verbal attack on Ansari, Mayawati said he was not seen at the proceedings of the house after 12pm and averred that it was his duty to ensure smooth functioning of the House.
Ansari tried to pacify Mayawati and other BSP members but in vain. Despite his comment that she was a senior leader and should allow functioning of the House, the party supremo and her supporters were unrelenting and continued to protest from the Well.
Speaking to the reporters outside the House, she said, "I had said two days ago that BSP would adopt a 'tough' stand."
"It is the responsibility of the government and the Rajya Sabha chairman to bring the House in order...Today's (outburst) was our first tough stand in Rajya Sabha. We will take our next stand at an appropriate time," she added.