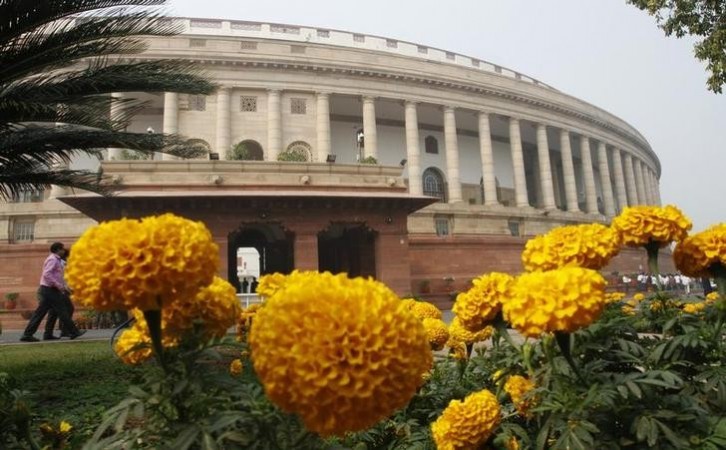 The Parliament on Monday cleared Andra Pradesh Re-organisation (Amendment) Bill on Polavaram multi-purpose irrigational dam, which facilitates the transfer of seven inundating mandals of 205 villages in Telangana to Andhra Pradesh.
The Bill was passed last Friday by Lok Sabha. However, MPs from Telangana Rashtra Samiti (TRS), Congress, Biju Janata Dal (BJD) of Odisha and Chattisgarh opposed the Bill in Rajya Sabha on Monday, stating that the dam causes displacement of 52,000 scheduled caste families.
It can be recalled that days after the Narendra Modi-led Union government came to power back in May, it recommended promulgation of an ordinance for the transfer of the villages in Telangana to AP, before the creation of Telangana on 2 June. The order triggered TRS to call for a state-wide shutdown.
Polavaram dam project involves relocation of 50,000 families in Khammam, East Godavari and West Godavari districts in AP, besides 2,000 families in Odisha and Chhattisgarh. Polavaram dam, to be built in West Godavari district, is aimed to link Krishna and Godavari rivers.
The irrigation project is planned to store 8,32,000 million cubic feet of water to bring 2,32,000 acres of land under cultivation in AP.
In Rajya Sabha, while replying to the debate, Union Home Minister Rajnath Singh promised to take all rehabilitation measures for the families whose habitations are going to be inundated in the backwaters of the dam project.
"Polavaram is a central project... (government) will consider the rehabilitation and resettlement issue," The Times of India quoted Singh.
He allayed the MPs concerns over submergence of some villages of Odisha and Chhattisgarh.
Congress member Jairam Ramesh initiated the debate on the dam project in Rajya Sabha and stated that implementation of the project is not such an easy task. He appreciated the government for moving ahead with the project work.
The dam has been declared a national dam by the Centre. Construction of the dam is underway across Godavari in West Godavari and East Godavari districts of AP and its reservoir is to spread in parts of Chhattisgarh and Odisha.
While Ramesh was talking on the subject, Congress MPs from Telangana hindered him. V Hanumantha Rao, the party's senior member from Telangana, said: "Our Jairam Ramesh says that he has met everyone but we don't know in which village and where. He goes to every district but does not inform the MPs. I am speaking with an open heart."
In Visakhapatnam, local MP and BJP state president K Haribabu praised the passage of the bill on Polavaram dam project. He said the dam will benefit not just AP, but also Telangana, Maharashtra, Karnataka, Odisha and Chhattisgarh.