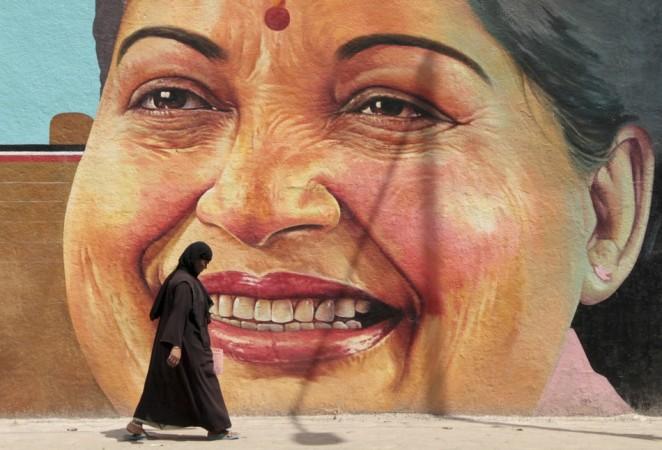 The Indian Parliament on Monday witnessed angry protests on Monday over the 'derogatory' article published by the Sri Lankan government against Tamil Nadu Chief Minister J Jayalalithaa, with AIADMK members disrupting sessions in both houses.
External Affairs Minister Sushma Swaraj condemned the article and said she would summon the Sri Lankan envoy over the issue.
Both Rajya Sabha and Lok Sabha were adjourned twice during the Question Hour and Zero Hour, as AIADMK members trooped into the well displaying copies of the article that was posted on the Sri Lankan Defence Ministry website.
While the Sri Lankan government issued an apology to India and withdrew the article, the protests continued on Monday, and even the U-15 Sri Lankan cricket team was sent back from Chennai due to "security reasons".
AIADMK leader in Lok Sabha M Thambidurai demanded that the government "make its stand clear" on the article. Meanwhile, Swaraj condemned the article in the Upper House.
"India condemns the derogatory article published by Sri Lanka. We will summon the high commissioner of Sri Lanka to convey the message," she pointed out.
The controversy began when an article titled 'How meaningful are Jayalalitha's love letters to Narendra Modi?' appeared on the Sri Lankan government website, referring to the Tamil Nadu CM's letter to the Indian Prime Minister about the harassment of fishermen.
Following uproar over the article, the Sri Lankan government pulled it down and posted an official statement of apology that read: "We extend an unqualified apology to the Hon Prime Minister of India and Hon Chief Minister of Tamil Nadu... The article which had been published without appropriate authorization and not reflecting any official position of the Government of Sri Lanka or Ministry of Defence and Urban Development has since been removed."
AIADMK members had staged a strong protest in Trichy on Sunday, where they burned an effigy of Sri Lankan President Mahinda Rajapaksa and condemned his government. Protests against the article had become violent on Saturday when some protestors damaged the window panes of a Sri Lankan Airlines office.