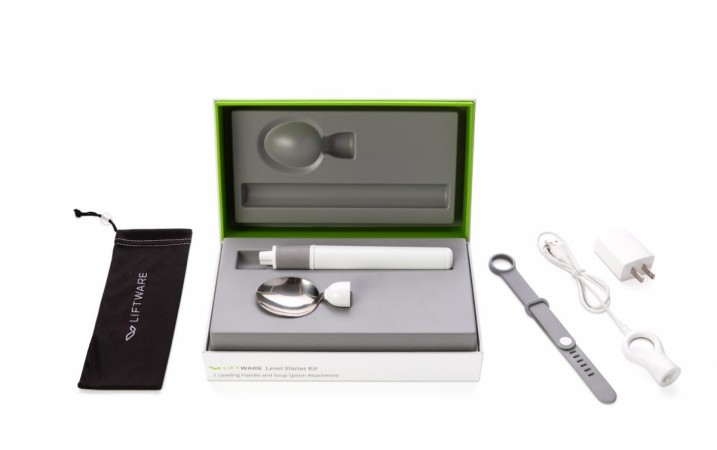 If you or someone close to you is suffering from mobility-related disabilities, you'd know the challenges of performing everyday tasks, which may seem effortless to others. Cerebral palsy, spinal cord injuries and Parkinson's disease are a few examples that affect a person's movement abilities.
Simple tasks like lifting a spoon to the mouth can be a challenging one for those with limited mobility. But a startup called Liftware is determined to help the differently-abled by building the tech that simplifies the task of feeding themselves independently.
Read: The health of your bones could tell you if you have Alzheimer's
Liftware Steady was the company's first product that has built-in sensors to detect tremors and keep the spoon steady for unintended spills. But the company followed up its first product with Liftware Level, which we are going to talk about in this article.
Liftware Level is priced at $195 and the starter kit at that price includes a travel pouch, soup spoon attachment, leveling handle, strap and a charger. Additional attachment heads can be purchased separately for $34.95 each. The makers of the product say it is a small price to pay as the cost averages to about 17 cents per meal over the first year.
Speaking of the Liftware Level itself, the hi-tech spoon uses electronic motion-stabilizing technology to keep the food from spilling no matter how your hand or arm twists. Like its predecessor, Level also has smart sensors integrated within that detects changes from the intended movement of the hand in three dimensions.
Level bends at the neck of the utensil to keep the food within the spoon. The attachment head can be switched to turn Level into a spoon for a fork easily, helping people intake foods of any form. Since it has a built-in battery, the startup says Level can last for one hour of continuous use on a single charge, which translates to approximately three meals.
Watch the video below that demonstrates Liftware Level: