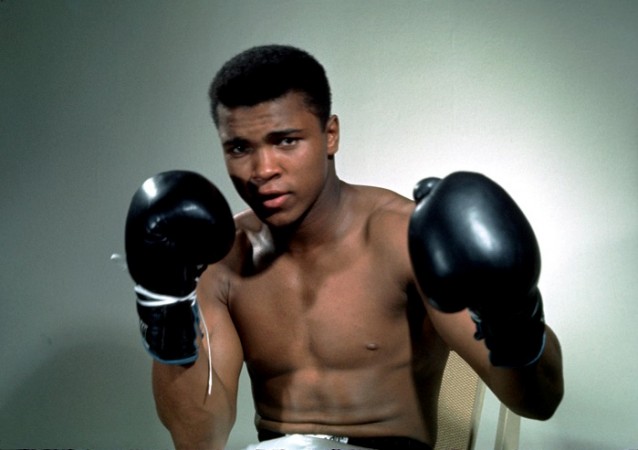 Legendary athlete Muhammad Ali, known for his remarkable boxing fights and literary skills perhaps fought the greatest battle of his life outside the ring. Three years after he quit boxing, Ali was diagnosed with Parkinson 's disease, which is a degenerative disorder of the central nervous system that eventually leads to loss in the movement of body and hampers the patient's ability to regulate emotions.
It typically occurs in people aged above 60 years when cells in the brain that produce a chemical called dopamine become impaired or die. Dopamine helps regulate the movements of the body.
The various symptoms of the disease include depression, hallucinations and delusions, difficulty in swallowing, chewing and speaking, urinary problems or constipation, skin problems and sleep disruptions.
There is no cure for Parkinson's disease, although several medications can help manage the symptoms of the illness.
An estimated 50,000 Americans are diagnosed with Parkinson's disease each year, according to the National Institutes of Health, and about 1 million Americans have the condition.
Ali's gritty fights inside the ring reflected in his life outside the ring. Parkinson's disease slowly weakened the body and speech of the world's greatest boxer, but he seemed to be in no mood to accept failure.
Year after year, Ali, despite all the difficulties he was facing, made brave public appearances and even became an ambassador to raise awareness about Parkinson's disease.
"Selflessness and bravery — those are the two things he epitomized. He brought the average American's attention to this disease. "We're so grateful for him. In the long run, he's helped our community in a tremendous way," Leslie Chambers, president and CEO of the American Parkinson Disease Association, was quoted by the Daily News as saying.
Those close to the champion said that his body movements had already begun slowing down when he played his last match in 1981. He was diagnosed with the disease in 1984 at the age of 42.
Ten years later, Ali appeared for an NBC interview where the interviewer, Bryant Gumbel, asked him if he felt that he developed the disease as a result of the punches.
"If it did, I wouldn't come on your show," Ali replied like a champion, according to the Daily News.
Ali's love for the sports surpassed everything, which is why the world gave him a standing ovation in 1996 when he lit the Olympic torch with his shaking left arm as his entire body trembled.
Ali's life could be summed up in his own words as the greatest boxer said, "God Gave me this illness to remind me that I am not number one, He is."