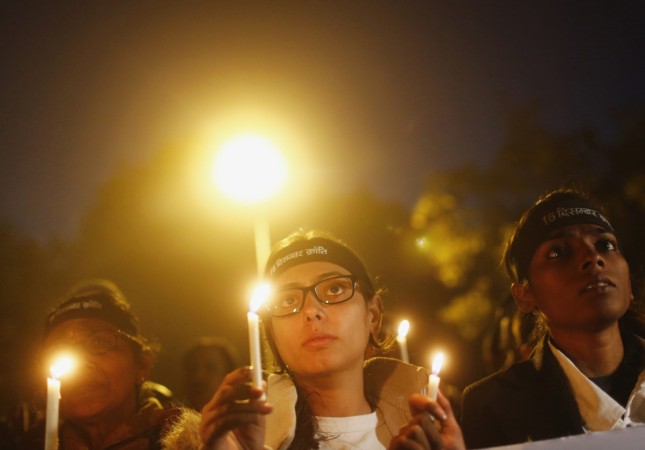 Park Street rape survivor Suzette Jordan, who had readily revealed herself to the world after the brutal incident, had to face humiliation when she was denied entry into a hotel in Kolkata on Saturday, after the hotel management identified her as the 'Park Street rape victim'.
Jordon had gone to the Ginger Hotel located in Hazra, Kolkata on Saturday night with her fiancé, but was stopped at the entrance by the security, who immediately called the hotel manager.
"When the manger came to the entrance, he brazenly told me, in front of about 20-30 people, that I could not enter because I was the 'Park Street Rape victim'," Jordon told International Business Times India Edition. "I could not believe my ears. This has never happened to me before. When I told him that I would complain about him, he rudely told me to go ahead and even name him," she recounts.
Jordon took to social media to relay the apalling incident that reflects the sexist, patriarchal attitude in society against rape survivors.
"Another humiliating moment in my life!!!! Was not allowed into a restaurant/pub! Known as. Ginger, Was told by the manager that being the 'PARK STREET RAPE VICTIM' he could not let me in, this was told to me repeatedly by the rude manager who brazenly challenged me and added that I could even report his name," Jordan said on Facebook, raking up angry reactions from netizens against this blatant discrimination.
Twitteratti has come out in support of Jordan, posting their reactions with #StandwithSuzetteJordan and #BoycottGingerRestaurant.
#BoycottGingerRestaurant #StandwithSuzetteJordan - We need to support this campaign for Suzette a rape survivor against a pub ban

— Shivani Gupta (@shivi90) September 15, 2014
We are so outraged about India's lost Nirbhayas but when a Nirbhaya survives and refuses to stay down, we shame her. #StandWithSuzetteJordan — Shruti Narayanswamy (@ultrabr0wn) September 15, 2014
Jordan was gangraped inside a car in February 2012 as she left a nightclub on Kolkata's Park Street and has since been subjected to insensitive remarks by members of West Bengal's ruling party Trinamool Congress, including party chief Mamata Banerjee herself. When the incident came to light after Jordan complained to the police, Banerjee brushed it off as an attempt to malign her government, while other party members termed it as a "misunderstanding between her and her client."
"I want to get back to normalcy after that incident, but such an attitude is really shocking," Jordan said following the shameful episode at a reputed hotel.
According to Jordan, the hotel manager used a baseless excuse to back his decision, stating that when she had visited the hotel three months ago, she had left without paying the bill.
"Why will I not pay the bill after I have eaten? And if that was the reason for denying entry, why didn't the manager bring that up in the first place instead of humiliating me," she said.
Jordon said she will make a police complaint on Monday over the issue.
When IBTimes tried calling the hotel on the landline, the calls went unanswered.