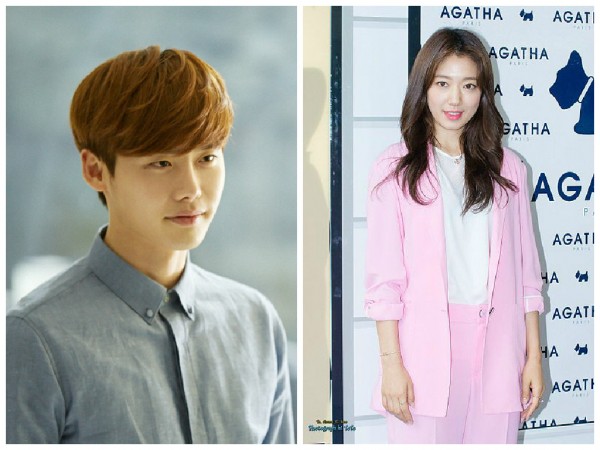 Popular Korean celebrities Park Shin Hye and Lee Jong Suk are slammed by dating rumours after the two were spotted together in and outside of Seoul.
The celebs are loved by their fans for their on-screen chemistry in popular television drama "Pinocchio" and are excited to hear about their newly found relationship.
The 25-year-old actress and her alleged boyfriend were reportedly spotted together at each other's house and in several overseas locations, including Hawaii (US), England and Thailand, for various promotional activities, according to Dispatch.
The celebs denied the report through their agencies, stating that they are just good friends and they spend time together only for promotional activities of a few projects.
Suk's agency Wellmade Yedang Inc revealed that the two were known to each other much before they started working together for "Pinocchio" and "became closer while working together". They agency even claimed that they not lovers but friends.
"They only went abroad together for their photo shoot after their drama; they are not a couple. They were close friends even before they filmed Pinocchio. So, I think they were misunderstood. Lee Jong Suk didn't even know photos of them were taken. Many said that they looked good together while filming their drama. So, that's why it was probably perceived that way, but they are just close friends," China Topix cited the agency.
Meanwhile, Hye's representative stated that the celebs are just close friends. "What we're saying as her agency is not an explicit denial, but as far as we know, the two are just friends, very close friends," Soompi quoted the person as saying.
The representative even denied the news that the onscreen power couple were together. "Lee Jong Suk was there for filming, and Park Shin Hye was there with a friend. They did not meet each other while abroad. I was with her for the fan meeting, and they didn't have any reason to meet. She didn't even have the time to do so," he said.
However, this is not the first time Suk is being linked with her co-stars. While, the actress was part of romantic drama "You're Beautiful", she was speculated to be dating K-pop singer Jung Yong-hwa and in 2013, there was a buzz that the celeb is in relationship with "The Heirs" star Lee Min-ho.