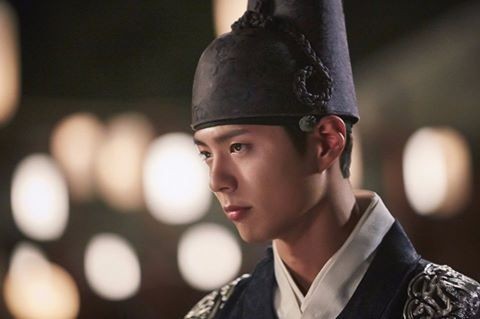 Moonlight Drawn by Stars actor Park Bo Gum seems to be a favourite on the sets of the historical drama as both Jung Hye Sung and Kim Yoo Jung have been heaping praise on the actor in different interviews.
Recently, his Reply 1988 co-star Ra Mi Ran too revealed that he was known for his angelic personality. Ra Mi Ran said this during the September 29 episode of Happy Together, and also hinted that Park Bo Gum might be dating someone.
When asked if the actress knows any secrets about Park Bo Gum that she can share, Ra Mi Ran replied: "Since it's a secret, I can't tell." And when the hosts asked if he is seeing someone, Ra Mi Ran cracks up and says, "He's meeting me!"
Talking about her equation with her co-stars, Ra Mi Ran said that Ahn Jae Hong and Ryu Jun Yeol may have played her sons on Reply 1988, but it was Park Bo Gum who always kept in touch with her. "He sends me texts to ask me if I'm doing well, and says he's watching my drama," she explained.
"As everyone knows, Park Bo Gum has no flaws. He's so perfect that it's boring," she joked. "Sometimes I say to him, 'You're too kind, so you're not charming!'"
Park Bo Gum plays crown prince Lee Yeong in Moonlight Drawn by Clouds. In the September 27 episode of the drama, Lee Yeong displayed his martial arts skills, and this has received much praise from the show's martial arts director.
"Park Bo Gum and Jinyoung had taken lessons at action school before the broadcast started, so this was their time to shine. Even though they didn't have a lot of time to prepare, they focused really hard and managed to bring the emotion and action to life really well. Park Bo Gum makes daily progress despite his busy schedule, while Jinyoung has gotten so good he could do stunt scenes without a double."