The Paris terror attack on Charlie Hebdo magazine that had "lampooned Islam" seems to have dragged "PK" actor Aamir Khan into an unexpected controversy.
Khan's "PK" had taken potshots at superstitions of Hindus, sparking outrage among some who said their sentiments were hurt. Now, they are mocking at Khan by throwing a challenge: is he game for making a "PK 2" that would take on Islamic radicals?
The three gunmen who stormed into the office of Charlie Hebdo magazine on Wednesday, gunning down the editor and nine other cartoonists, has provided fresh ammunition for apparent right-wing Hindu Twitterati.
The film's unprecedented box office success has been used to provoke him, suggesting that the sequel would break all records at the box office, including that of "PK".
In what is being seen as tit for tat, they now want him to do a film on Islamic radicals who are terrorising people in the name of Islam. They have even suggested that the Charlie Hebdo magazine attack could be a good subject for the actor for "PK 2".
Read some of the tweets below: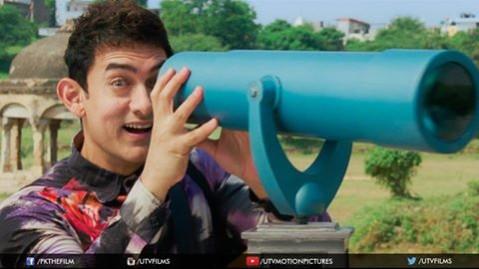 ABO.., #GopalaGopala Writes
After #PK on 'God for Selfish gains', Aamir - Hirani should probably make #PK2 about Radicals who are Terrorizing ppl in name of God.
Dhan Raj Bansal Posts
@magmamagnet People have script for #PK2, @aamir_khan should make, it can break all previous records of earning
Balaji Gopal Tweets
Let's see whether @aamir_khan do #PK2 about wrong number of #Pariskilling fringe groups
Save TheBackBone Writes
@aamir_khan I'll follow you again. I'll start liking ur movies n songs again. If you make #PK2 on bad features of islam. #WaitingForMASSS
Narendra Pandey Posts
Hirani is intelligent enough to pick idea 4 #PK2 (PK Returns) 4m d way pseudo nationalists have reacted & protested agnst #PK #PKdebate