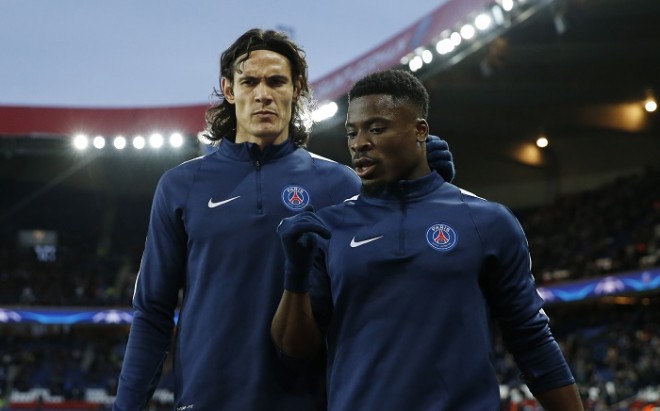 Paris Saint-Germain (PSG) footballer Serge Aurier has got embroiled in yet another controversy. This time, Aurier is behind the bars for his misbehaviour or rather for using "violence on a police officer."
According to Daily Mail, Aurier was arrested after he hit a policeman in Paris.
Aurier was partying with his friends near Champs-Elysees till 5:30 a.m. and then he landed in an altercation with a police officer.
The police officer has not made any statement as he is not allowed to speak about it publicly. PSG are yet to make any official announcement on this issue as they are waiting to get further information from the police.
Earlier this year, Aurier was involved in a controversy. A video surfaced on the internet where he was seen hurling insults at his Coach Laurent Blanc.
Later, he went on to apologise publicly for his mistake and the club suspended him for six weeks.
Here's what he had to say after he hurled homophobic slurs at Blanc:
"It is a big disappointment and a gross error of judgement on my part to have put the club into this situation on the eve of such an important game.
I have to apologise to the coach. I have to say it to him especially after all that he has done for me since I arrived here at PSG.
I am sorry also to my team-mates and everyone involved with the club, particularly the fans. It is something which should not happen at an important time in the season.
Of course I accept the sanctions. They are totally justified. I have been stupid and done something totally inexcusable and as a result, I accept all sanctions coming my way."