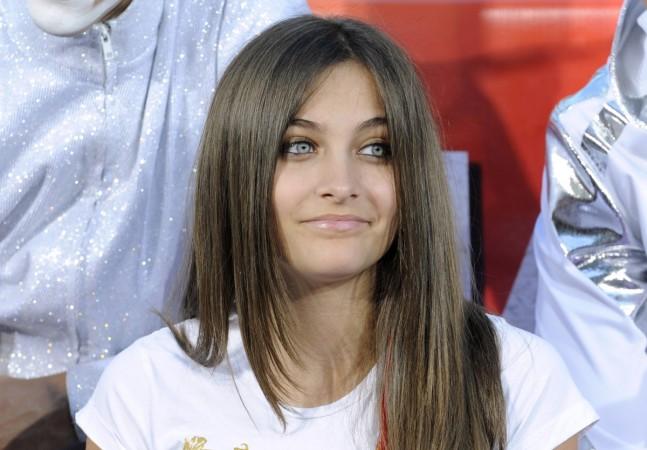 Paris Jackson's transformation post her split from Chester Castellaw in December 2015 had many, including her family, worried. She was spotted smoking on more than one occasion, and the Jackson heiress also admitted to attending Alcoholics anonymous (AA) meetings. She was also said to be at odds with her guardians, and many believed Paris was acting out to hide her broken heart.
Paris also cut her long dark hair into a short bob and coloured it blonde, thereby giving herself an edgy look.
It now looks like her change in style and attitude could have something to do with a new man in her life. Rumours say she has already found a new boyfriend, just a couple of months after splitting from Castellaw.
According to Page Six, the 17-year-old is currently dating Michael Snoddy, who describes himself as a "Los Angeles drummer/performer" on his Instagram profile. "It's only been a couple of weeks, but they are together a lot," a Page Six source said of the Jackson heir and the rocker. "They really like each other. It's a real relationship, and things are moving fast."
Paris currently gets about $8 million annually from her father's estate, and is set to receive additional income once she turns 18. But it is not money that attracted Snoddy to King of Pop Michael Jackson's only daughter. "Michael is not a scummy gold-digger. People keep referring to him as a punk because of his hair and look, but he's a hardworking kid," the source said.
Paris will turn 18 April 3, and the entire Jackson clan is planning a lavish birthday party for her birthday. Paris has not had a real birthday celebration ever since her father passed away in 2009, a family insider told Radar Online. "She has such fond memories of past birthday celebrations with Michael, so it is really a sensitive time for her," the source said, adding that the celebration would be held at the Jackson family estate.
"Paris' family is all coming together to throw her a huge and lavish birthday party for her. Paris has no problems with anyone in her family, so they are all expected to be there," the source added.
It is not immediately known if Snoddy will be a part of the birthday celebrations.