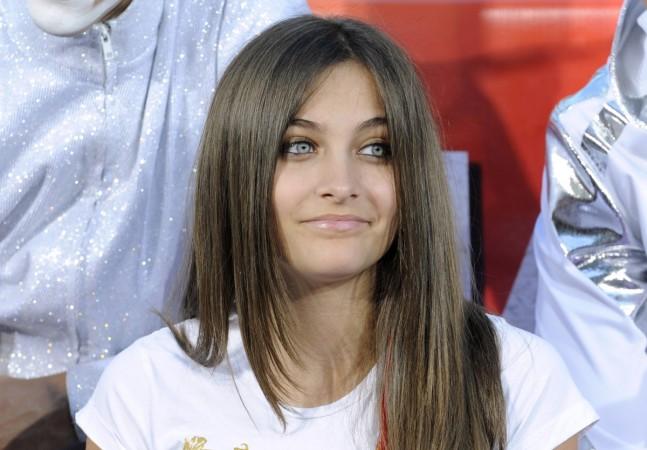 Paris Jackson's family is not happy with the fact that she's dating Michael Snoddy, a Los Angeles-based drummer who sports a tattoo of the Confederate flag. And the more they hear about him, the more miserable they feel about her involvement with him, reports Radar Online.
Paris, the only daughter of the late King of Pop Michael Jackson, recently admitted to attending AA, and it is there that she met Snoddy, who is a drummer with Street Drum Corps. "The more that the family looks into this guy, the more horrified they are," a source told Radar, adding that Paris has already proclaimed she loves the 26-year-old musician.
A New York Post source too claimed that Paris' relationship with Snoddy was moving fast. "It's only been a couple of weeks, but they are together a lot," the source told the newspaper's Page Six section. "They really like each other. It's a real relationship, and things are moving fast."
Paris broke up with Chester Castellaw, her first serious boyfriend, in December 2015, and a few weeks later she cut her dark hair into a bob and coloured it platinum blonde. Several reports claim she has been acting out. The teen has also taken up smoking, much to her guardians' chagrin.
"Katherine and Joe both told her that she is not to smoke any more cigarettes, but she is not listening," a Jackson family insider told Radar Online. "She told them that it is her life and she is going to do what she wants."
Paris said the same thing to her online fans who advised her to give up the habit. In a long Twitter rant, she basically asked them to mind their own business.
"Paris's family are extremely worried about her right now, but they are actually just allowing her to continue smoking right now because they are so afraid of her shutting them out even more," the source added.
Paris turns 18 Sunday, April 3.