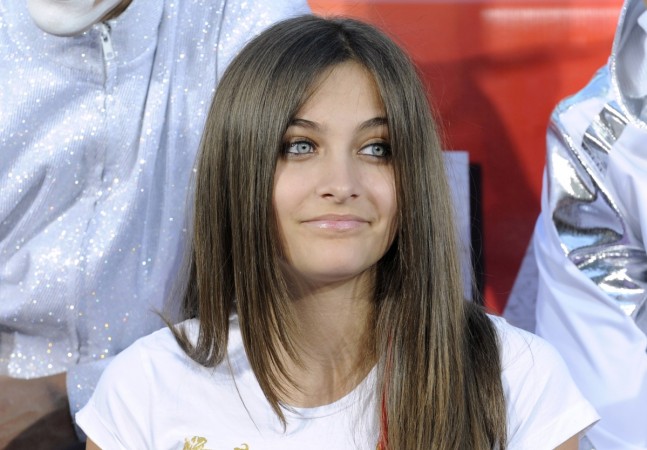 Paris Jackson has apparently changed a lot since musician Michael Snoddy came into her life. Besides cutting off her long locks and colouring them platinum blonde, she has also reportedly ditched her massive fortune to fit in with her beau's crowd, reported Radar Online.
"Michael's friends shamed Paris in the beginning because she has all this money and they are all normal middle-class kids," a source told Radar Online. "So instead of dealing with the ridicule, Paris now just pretends to be all thrifty and broke to avoid the drama."
Understandably, this hasn't pleased her grandparents, and they are said to be "horrified" by her transformation. "Paris will not listen to anyone," said the source. "She is telling her family to stay out of it and she is going to do what she wants."
When Michael Jackson's only daughter first fell in love, with Chester Castellaw, her guardians were reportedly happy and they even gave Paris their blessings. But the Jacksons are still not sure of Snoddy, a rocker who flaunts a Confederate Flag tattoo. "Her family is so worried about her and no one can stop her," the insider added. "Everyone is just kind of disgusted because she has changed so much for this guy and he has not changed at all for her."
Paris and Snoddy met at an AA earlier this year and it did not take long for them to fall in love. Both of them are sober and that's one thing Paris' family is proud of, the Radar source revealed.
Paris was reportedly on a downward spiral after breaking up with Castellaw in December 2015 and fans were worried when photographs of her smoking hit the Internet. "Smoking isn't cool. I get it. Sure as hell beats everything else in my past though," Paris said in a post on Instagram. "This is the least bad thing I could be doing right now. Especially compared to over half the population of 17-year-old girls in this country."
The post has since been deleted.