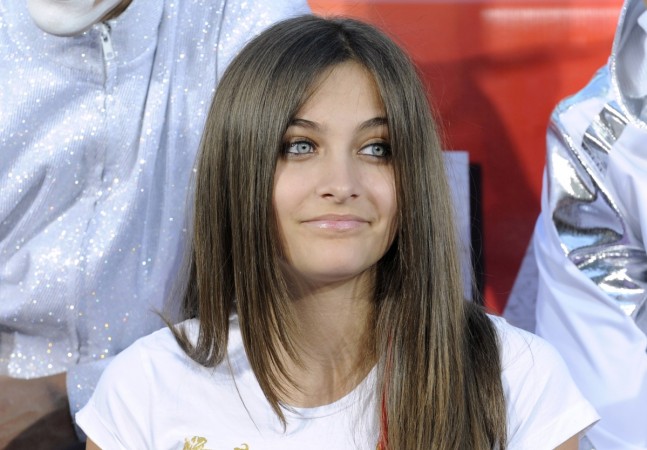 Michael Jackson's only daughter Paris turned 18 Sunday and she celebrated her birthday with her new boyfriend Michael Snoddy, who is eight years elder to her. Her family is not happy with these new developments in Paris' life, according to a Radar Online report, but they cannot prevent her from meeting Snoddy as she is now an adult.
"They're skeptical of Michael and especially now," an insider told Radar. "But, sadly, there is nothing that Paris's family can do or say to stop her anymore. She is an adult."
Although it has only been a few weeks since Paris and Snoddy, a Los Angeles based drummer, started dating, they are said to be serious about their relationship. Paris and Snoddy's Instagram accounts are filled with pictures of them together, and she recently uploaded a photograph of her and Snoody kissing at Disneyland and captioned it, "Best birthday ever!"
The duo met at an AA meeting and Snoddy is believed to be a great influence on Paris, who recently cut her long locks into a bob and coloured it platinum blonde. Apparently he is also helping Paris in launching her career in the music industry as his band is already big in the underground scene.
It remains to be seen if Paris' family will accept her relationship with Snoddy, but they have already done a background check to ascertain that he isn't after her money, Radar reported.
"The Jacksons are extremely apprehensive of this guy and they have already run a full background check on him just as they do every single person that comes into her life," a different source said. "Snoody has told her that he does not care about her money, and Paris has told her family that this is what she likes most about him."
Paris was previously dating Chester Castellaw.