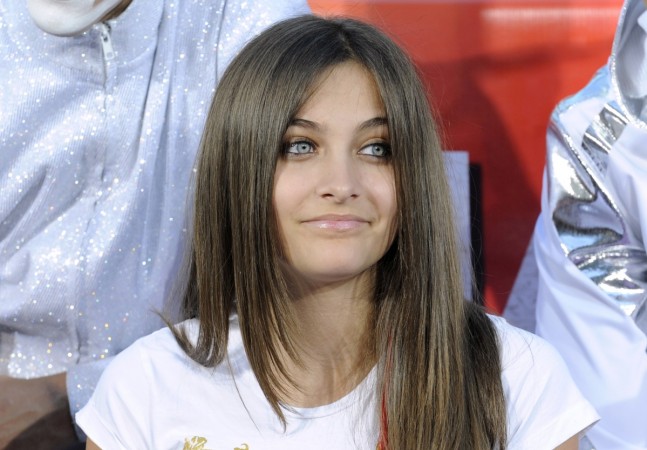 Michael Jackson's daughter Paris Jackson's relationship with musician Michael Snoddy is reportedly getting serious, and according to a new report, she has already met his family. The 18-year-old went to Virginia last weekend to meet his family for the first time, reported Page Six.
"They're very serious," said a source close to the couple, who have been dating since March.
Another celebrity who was in Virgina the same time was Chris Brown, who is friends with Paris, and media outlets were quick to link the two together. Rumours of Paris and Brown being romantically involved gained traction after she tweeted a message saying "@chrisbrown i'm out in VA boo hmu!"
Paris was quick to shut down romance rumours, writing: "do people not realize 'boo' is a term of endearment for friends and doesn't always have to be used in a flirty way. media just keeps getting more and more pathetic by the second."
"People be tryna start rumors about me and breezy lmao... No one can be just friends these days in eyes of the media it's just sad," she wrote.
Paris started dating Snoddy shortly after splitting from Chester Castellaw, and according to media reports, her family isn't too fond of the Snoddy, who they believe is a bad influence on Paris.
Paris had a dramatic transformation shortly after she started dating Snoddy. Besides getting pierced, she cut her hair short and has been dyeing it different colours since then, and her grandmother Katherine isn't too happy with these changes.
"She's totally out of control!" a Jackson family source told Radar Online. "Katherine absolutely detests this style of dress," said the source. "She is not into tattoos or piercings at all. Paris is completely going against her family's religious beliefs by getting these tattoos and piercings."
"Her family is just plain scared now," said the source. "They believe that this is 100 percent the influence of her new group of friends and her new boyfriend Michael."