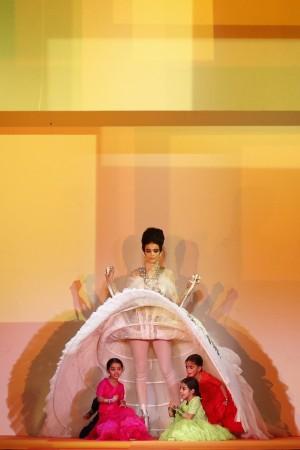 The Paris Fashion Week 2013 concluded on Thursday after four days of haute couture displays by top designers from around the world.
[PHOTOS OF GLAMOROUS MODELS AT PARIS FASHION WEEK 2013]
The main highlights of the fashion week were the creations by Raf Simons, Jean Paul Gaultier, Yiqing Yin, Karl Lagerfeld, Beatrice Demulder Ferrant and Zuhair Murad.
Christian Dior designer Raf Simons showed off dreamy silk evening dresses while Jean Paul Gaultier's Rajasthan-inspired collection was a display of embroidery and colour. Yiqing Yin's collection was thought-provoking, Beatrice Demulder Ferrant's creation was a mix of luxury and comfort, and Lebanese designer Zuhair Murad's collection was very feminine.
Many big names like American actor Kevin Costner, Princess Charlene of Monaco, French actress Catherine Deneuve, television personality Kim Kardashian and several others attended the fashion event.
Haute couture is a "protected name" in France that can be used by firms that meet certain standards. It refers to the creation of custom-fitted clothing made from very expensive fabric, and caters only to exclusive customers.