An explosion was reported in the heart of the French capital, Paris, on Saturday. Multiple injuries have been reported at the scene and unconfirmed reports claim of fatalities.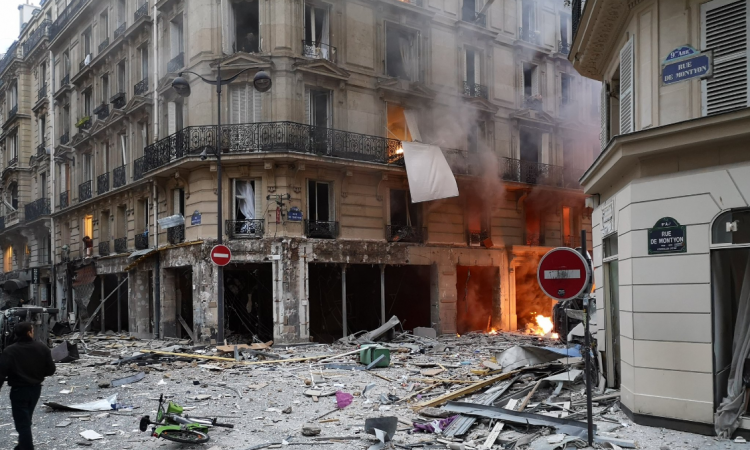 According to France's Prefecture de Police, the blast occurred around 9 am at Hubert bakery on the Rue de Trevise in the district of Faubourg-Montmartre (ninth district of Paris) at Central Paris.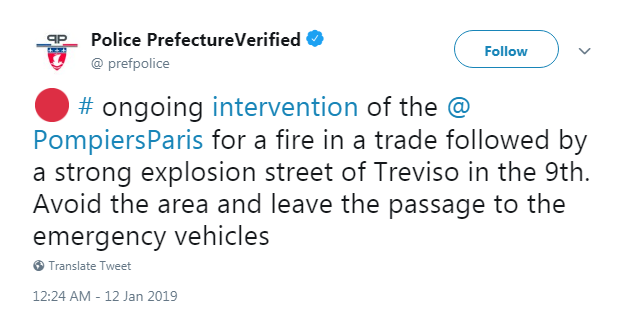 The cause for the blast remains unclear but the Paris police believe that the explosion is linked to a gas leak at the bakery.
Two firefighters and a Spanish tourist were killed in the blast at the bakery near a very popular area in Paris. Many more people were injured in the blast, which also caused damage in nearby streets.
The latest casualty figures were nine people seriously injured, including one firefighter, and another 45 people with lighter injuries, including six firefighters, suffering from hearing or psychological difficulties, reported BBC.
Images shared on social media shows that the building is up in flames from the base and debris can be seen all around the boulevard, about a mile north of the Notre-Dame cathedral.
(awaiting further updates)