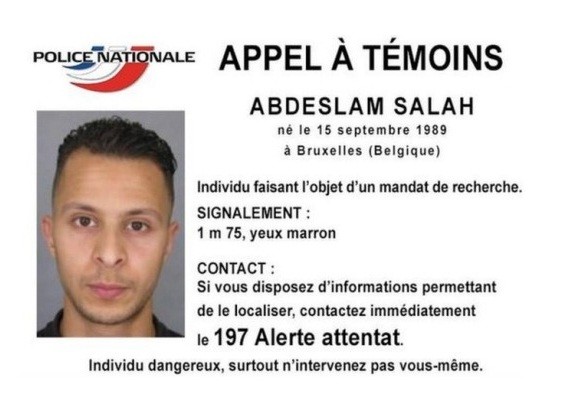 Paris attack suspect Salah Abdeslam was arrested in Brussels Friday in a police raid in the Belgian city's Molenbeek area. Gunshots were reportedly heard during the raid, and Abdeslam was said to have been wounded.
"We got him," Belgium's Secretary of State for Asylum and Migration Theo Francken said on Twitter. Abdeslam is the key suspect in the 13 November Paris attacks that left 130 people dead.
Abdeslam's fingerprints had been found at a flat that was raided in Brussels earlier this week. An Algerian national had been shot dead during Tuesday's raid.
Belgium's federal prosecutor's office confirmed the arrest of the most-wanted fugitive from the Paris attacks, Reuters reported. The raids were conducted even as European Union leaders had gathered in Brussels to meet on the migration crisis.
Abdeslam is a 26-year-old French national but had lived in Brussel's Molenbeek neighbourhood prior to the attacks. He was believed to have escaped Paris and entered Belgium immediately after the Paris attack, in which his brother had died as a suicide bomber. Abdeslam had reportedly himself escorted some of the attackers in a car.
The Islamic State group had claimed the Paris attacks.