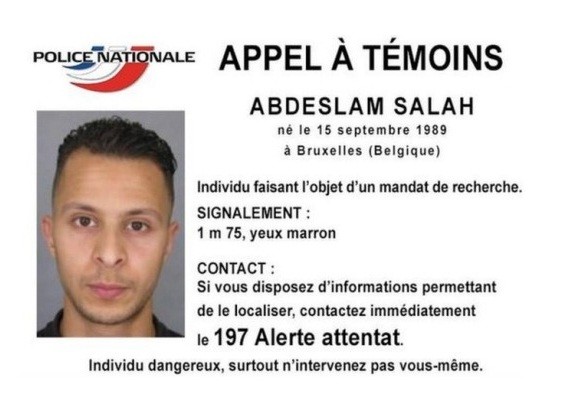 Documents pertaining to information about the Germany's Juelich nuclear research centre was found at the flat of Salah Abdeslam, the prime suspect in the Paris attacks, Reuters reported, citing a German media group.
The RedaktionsNetzwerk Deutschland (RND) media group had reported that printouts of articles taken from internet and photos of Juelich chairman Wolfgang Marquardt were found in Abdeslam's flat in Brussels's Molenbeek area.
The RND report had quotes from the sources within a parliamentary committee, stating that the Bundesamt für Verfassungsschutz (Federal Office for the Protection of the Constitution) chief Hans-Georg Maassen had in March informed the committee about the documents.
The intelligence agency, however, denied having any information about the same. "This is not right. We have no information about this. Our president Maassen never talked to any members of parliament," an intelligence spokeswoman said.
Juelich nuclear centre, located near the Belgian border, is used to store atomic waste. The centre issued a statement saying there was no threat to its security.
Abdeslam, citizen of Belgium, was arrested on March 18 and is currently lodged in the Bruges prison. He is suspected to be behind the attacks in Paris on Nov. 13 last year. At least 130 people were killed in the attack.