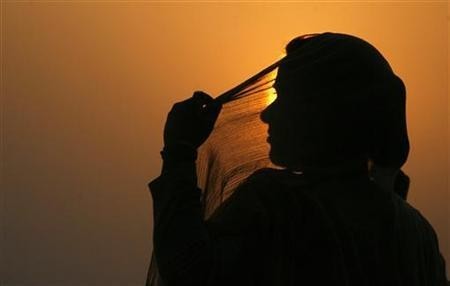 In yet another shocking incident of crimes against women in Haryana, a girl was allegedly poisoned by her parents for getting married to a boy from a different caste. The incident took place in Panipat town on Saturday.
According to IBN Live, the victim identified as Indu, a second year BBA student, married her classmate Ajay Rohil against the will of her family. Following the wedding, Indu's parents Ramkumar and Nirmala took her home after convincing Rohil's parents.
On Saturday, Rohil came to know through a friend that his wife was killed by her parents and was cremated hastily in a suspected move to destroy any evidence of murder. The girl's parents took the help of her two brothers and an uncle to carry out the act, The Times of India reported.
Rohil told IBN Live that his wife was poisoned by her parents. "They (Indu's parents) poisoned my wife and killed her on October 26. We called the police and they said they were sending a PCR van in 10 minutes but it never arrived. They started beating us up when we tried stopping them to get the post-mortem done," he said.
Initially, the police refused to register a case against Indu's parents and had taken Rohil and his father into custody. The police were later forced them go after Rohil's neighbours protested against the arrest. So far, the police have arrested seven people including Ramkumar and Nirmala. A case has been registered against Indu's parents under section 302 (murder), 201 (destruction of evidence) and 120 B (criminal conspiracy).