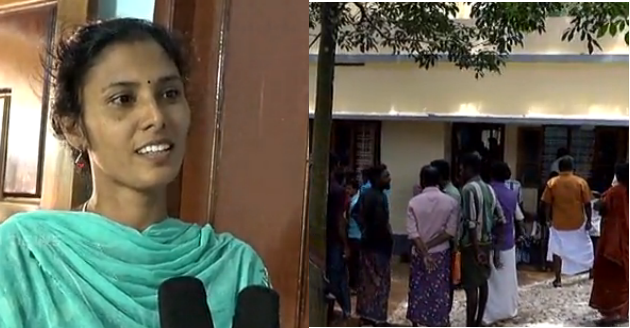 Paranormal activities always catch the attention of people. A spooky story on mysterious events taking place at a house in Kattakada in Thiruvananthapuram, Kerala, hit the headlines on Wednesday, September 28.
According to a video report on a Malayalam news channel, the residents of a house in Kattakada are complaining of supernatural powers after witnessing strange events at the house. As per the witness, Ragini, certain unusual activities have been happening at their residence since Friday. "Plates, glass, milk jars were flying, pickle jar was broken, furnitures were moved away, iron box, pencil, book and scale also fell down to a far distance. We are also hearing strange sounds since Wednesday," the housewife is heard saying in the video.
The report also suggest that a media person, who arrived the house to cover the news on paranormal activities, got injured after a watch hit his head out of nowhere. It also states that the Kattakada police officials have asked the residents of the house to shift to a different place.
How believable are these ghost stories?
When International Business Times India contacted the Circle Inspector of Kattakada, the officer called it a fake story. "The incident is said to have happened at the house of a person named Suresh, but the strange activities said to be experienced by the people in the house are not true or believable. Also as reported by some media, we haven't asked them to shift from the house," CI Anurup R S said.