As the government gears up to celebrate Anti-Black Money Day on the first anniversary of demonetisation (November 8), it looks like its plans have been derailed by the biggest financial data leak in the form of Paradise Papers. The revelation, which features a trove of 13.4 million files, was made by the International Consortium of Investigative Journalists (ICIJ) in association with 96 news organisations and the papers list out the Indian and foreign companies as well as individuals who have stashed money in various tax havens worldwide.
About 180 countries have been named in the list and India ranks 19th when it comes to the number of companies and individuals who have stashed away the money. The list centres around two firms, Bermuda's Appleby and Singapore's Asiaciti which are said to have helped these firms and individuals evade taxes.
While a lot of names have cropped up in these papers, including Queen Elizabeth II and s chief fundraiser, Indians aren't far behind. The leaked list features 714 Indian firms and citizens such as Union Minister of State for Civil Aviation Jayant Sinha, Jindal Steel, Apollo Tyres, GMR Group, Hindujas, Videocon, and the Hiranandani Group to name a few, reported Indian Express.
3.30 pm IST: Congress also spoke about Vayalar Ravi's son Ravi Krishna and M Veerappa Moily's son Harsha Moily's name appearing in Paradise Papers and said that the party is ready for any probe.
3:25 pm IST: Congress has also demanded the resignation of Jayant Sinha and said that the government must conduct a detailed investigation into Sinha's involvement in tax evasion.
3:20 pm IST: The Congress has now attacked the Modi-government for failing to bring tax evaders to books, despite expressing its seriousness on unearthing black money.
"Modi government has so far not made public names of those who have stashed black money abroad," said Congress spokesperson Randeep Surjewala during a press conference in New Delhi.
12:30 pm IST: After Queen Elizabeth's name and the name of a few Britishers appeared in the leaked Paradise Papers, UK Labour leader Jeremy Corbyn said that the documents proved that there was "one rule for the super-rich and another for the rest when it comes to paying tax."
"Either the prime minister or the chancellor need to explain how this scandalous behaviour has been allowed to go on unaddressed for so long and what action is to be taken now," added John McDonnell, the shadow chancellor.
12.20 pm IST: U2 frontman Bono is said to have paid for a stake in a shopping centre in a Lithuania town, through a Malta-based firm. With this, he is likely to have been taxed just 5 percent on the profits he made, as per the regulations of Malta, according to the Guardian.
12:14 pm IST: Paradise Papers has also named many firms that are listed in the stock exchange. And after the leaked documents hit headlines, shares of many of these firms saw a decline.
While Jindal Steel fell about 2.3 percent, Essar Shipping was down 2 percent and Videocon Industries saw a drop of 1.82 percent at the BSE. GMR Infrastructure and Apollo Tyres, both named in Paradise Papers, fell 1.57 percent and 0.88 percent, respectively, reported Money Control
11:56 am IST:
11:30 am IST: Indian electricals appliances brand Havells is said to have established 50 offshore subsidiary firms in tax havens and invested in these firms to increase its presence worldwide, reported IE.
11:21 am IST: Australia and a few of its firms too have been named in the Paradise Papers.
The Australian taxation office has now said that it has taken action against 19 companies for shifting profits to countries that have lower tax slabs. It also said that it had anticipated the Paradise Papers leak for a while now. The ATO deputy commissioner, Mark Konza said that "the ATO is in a position to respond decisively to this data release".
"We anticipate further data may be published by the ICIJ and the ATO will continue to work closely with other tax administrations to share intelligence on advisers operating globally," Konza said.
"Domestically, we are working with the Australian Criminal Intelligence Commission, the Australian federal police and AUSTRAC to further cross-check data and build our intelligence base, undertake audits, apply significant tax penalties where appropriate and refer cases to the Serious Financial Crime Taskforce for criminal investigation."
11:05 am IST: Bollywood star Amitabh Bachchan is said to have been a shareholder in a Bermuda firm. The digital media firm named Jalva Media Ltd was incorporated in 2000, but was dissolved in 2005.
10:44 am IST: Meanwhile, Appleby, which has been accused of helping people to stash money in safe havens and evade taxes, has called this leak "a serious criminal act."
"This was an illegal computer hack," it said in a statement on its website. "Our systems were accessed by an intruder who deployed the tactics of a professional hacker and covered his/her tracks to the extent that a forensic investigation by a leading international Cyber & Threats team concluded that there was no definitive evidence that any data had left our systems."
10.38 am IST: The Paradise Papers also name three former Canadian prime ministers Brian Mulroney, Paul Martin and Jean Chretien. The Canadian Revenue Agency has now said that these links will be investigated, reported the Huffington Post.
A spokesman for National Revenue Minister Diane Lebouthillier, said: "the CRA is reviewing links to Canadian entities and will take appropriate action in regards to the Paradise Papers.''
10:29 am IST: Indian coaching brand FIITJEE has also hit headlines. The cache of files reveals that Qatar firm Qinvest invested in the Mumbai-based firm through Mauritius.
The Mauritian firm is also said to have sold FIITJEE shares for about Rs 36 crore to Mumbai-based Ambit Group in July 2015. However, Ambit has said that these transactions were reported while filing for tax returns and were accounted for.
"This was duly reported in tax returns and publicly disclosed in the audited balance sheet. The said transaction was made through an authorized dealer, in strict compliance with FEMA and RBI guidelines. The said transaction is not a related party transaction, as defined in Indian accounting standards."
10.24 am IST: The huge list also names Colombian President Juan Manuel Santos, and singers Bono and Madonna.
10.17 am IST: The list also features the name of Veerappa Moily's son Harsha Moily, who reportedly started a firm that received funds from Unitus Impact PCC, a Mauritius based company. To this Harsha said: "...it was imperative that MYA raise external investment from professional investors in the impact investment space including by Unitus Impact PCC – MYA UIP, the investment vehicle set up by Unitus Impact to make investments into MYA (they led an investment round in 2011).
"Please also note that we have raised capital from a range of other professional institutional investors such as Unitus Equity Fund and Khosla Impact (both of whom originally invested in 2008) through their investment vehicles, with much of the overall equity investment into MYA having started even before my father became a Union Minister in UPA II."
10:13 am IST: ICIJ has published a disclaimer with regards to information provided, which says: "There are legitimate uses for offshore companies, foundations and trusts. We do not intend to suggest or imply that any persons. companies or other entities included in the list have broken the law or otherwise acted improperly."
10:03 am IST: Meanwhile, Sachin Pilot added: "For under a year I was a Honorary Director with the company. This was in 2001. When they informed me that they have become a for profit company I resigned. I have never held a share in it, held a board meeting or signed any papers."
10:00 am IST: Speaking of his association with the firm Chidambaram told IE: "I was briefly a Non Executive Independent Director with the company and have never been a shareholder. And as far as I know Ziqitza Health Care never had any offshore operations. A company with offshore operations may have invested in them."
9.58 am IST: The leak also names former Rajasthan chief minister Ashok Gehlot, Karti Chidambaram, and former Union minister Sachin Pilot. They are said to have links to Ziqitza Health Care Limited which is already under the scanner for its financial transactions.
9.52 am IST: While former Pakistan PM Nawaz Sharif has already had his share of controversies courtesy the Panama Papers, Shaukat Aziz too has now been named in Paradise Papers.
9.47 am IST: The leaked document also names BJP Rajya Sabha MP Ravindra Kishore Sinha and says that his security service firm Security and Intelligence Services has two offshore entities in Malta. While Sinha is listed as the minority shareholder in the firm, his wife Rita Kishore Sinha is a director
9.44 am IST: Leaked documents also show ties between Donald Trump's commerce secretary Wilbur Ross and Russia.
9.41 am IST: The documents show that about £10 million of the Queen's money was stashed at the Cayman Islands and Bermuda.
9.38 am IST: However, the star wife has denied any connection and her spokesperson said: "As per the requirements of provisions of Income-tax Act, 1961, all the properties, company or body corporate or shares in any company are declared in the balance sheet."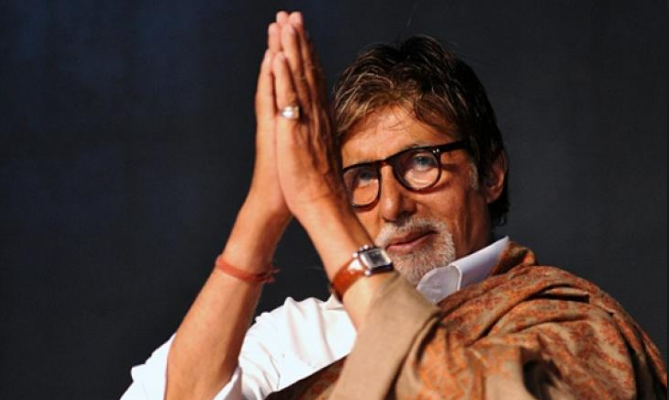 9.34 am IST: Other names that have made it to the list are Amitabh Bachchan, Sanjay Dutt's wife Manyata, and corporate lobbyist Niira Radia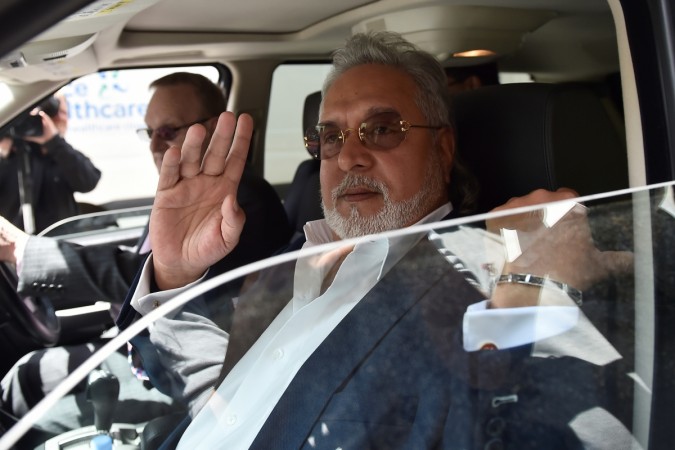 9.26 am IST: The massive leak has once again raised questions on Vijay Mallya as the report shows that after the liquor baron sold United Spirits Limited India (USL) to the Diageo group in 2013, the latter is said to have gotten in touch with a law firm to carry out a restructuring process. While this may sound routine, the process was for the purpose of diverting funds from USL to a firm in the British Virgin Islands, reported the Indian Express
9.15 am IST: After Sinha's name appeared on the list, he spoke about it in a series of tweets and said that all the transactions have been disclosed and the necessary filings too have been made.
Full details have been provided to Indian Express. These were bonafide and legal transactions undertaken on behalf of highly reputed 1/n https://t.co/rWYEAZ1Rvy

— Jayant Sinha (@jayantsinha) November 5, 2017
"Full details have been provided to Indian Express. These were bonafide and legal transactions undertaken on behalf of highly reputed world-leading organisations in my fiduciary role as Partner at Omidyar Network and its designated representative on the D.Light Board," he wrote.
"All these transactions have been fully disclosed to relevant authorities through all necessary filings as required. After leaving Omidyar Network, I was asked to continue on the D.Light Board as an Independent Director. On joining the Union Council of Ministers, I immediately resigned from the D.Light Board and severed my involvement with the company. It is crucial to note that these transactions were done for D.Light as an Omidyar representative, and not for any personal purpose."
9.00 am IST: