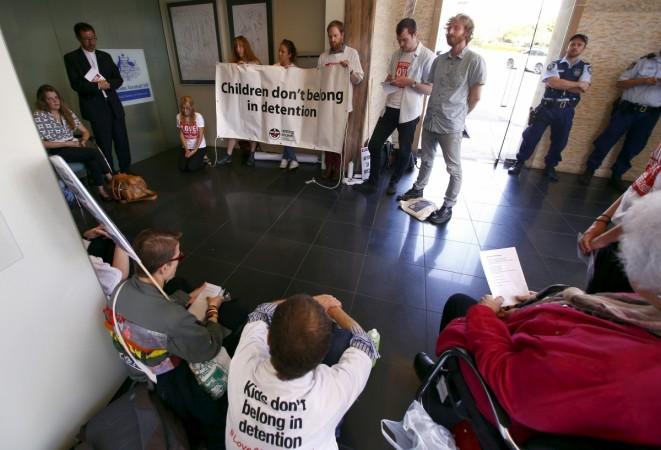 Papua New Guinea's (PNG) Supreme Court ruled on Tuesday that holding asylum seekers at an Australian facility in its Manus Island for refugees and immigrants, who wanted to enter Australia without relevant paperwork, was illegal. The Australian government in response has said that none of the 850 men at the detention centre will be accommodated in Australia.
Of the 850 men at the Manus island detention facility, almost half are refugees, according to the Australian. With the PNG court ruling, the facility will be shut down and the people there would need to be resettled.
"No one who attempts to travel to Australia illegally by boat will settle in Australia," Immigration and Border Protection Minister Peter Dutton said in a statement. "The government will not allow a return to the chaos of the years of the Rudd-Gillard Labor governments when regional processing was initiated to deal with the overwhelming illegal arrivals of more than 50,000 people."
"People who have attempted to come illegally by boat and are now in the Manus facility will not be settled in Australia," he added.
The minister also said that the ruling was by the Supreme Court of PNG, and Australia wasn't a party to it. He also added that refugees can resettle in PNG, others can return to their country of origin.
"If it becomes apparent to us, to my clan, that in a reasonable period of time that no necessary steps have been taken by the authorities – that is the government of Papua New Guinea and Australia – we're going to be seeing them back in court immediately," Loani Henao, the lawyer for the PNG Opposition leader, who began the proceedings for the closure of the detention centre, was quoted as saying by the Australian.
The strict border protection and immigration policy were first put in framework during Julia Gillard's tenure as prime minister. The policy was then taken forward by former Prime Minister Tony Abbott, and current Prime Minister Malcolm Turnbull kept it up.
The country had opened two detention centres in Manus island and Nauru to keep asylum-seekers who used the illegal method of coming in boats, risking their lives. Australia had instead made family visa norms easier and opened legal centres from where immigration is possible, according to the Guardian.