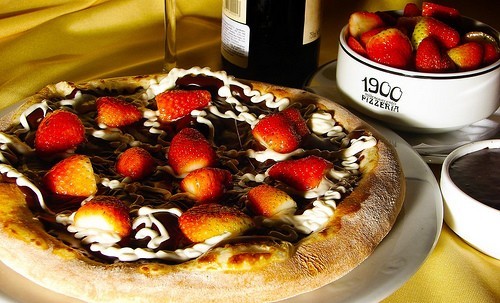 A teenager working at a Texas franchise of Papa Murphy's has been charged for tampering with a consumer product, after he was caught rubbing his genitals on a pizza ordered by a customer.
According to a Huffington Post report, the employee - identified as 18-year-old Austin Symonds - was caught by the customer, rubbing his testicles on the base of an uncooked pizza.
The customer, who had walked into Papa Murphy's at 3316 Williams Drive in Georgetown on 2 September, caught Symonds and asked him for his age, reports KEYE TV.
"So you are old enough to know better than to put your balls on someone's pizza," the customer asked him.
Symonds replied with a "yes", and immediately admitted it was stupid. However, that did not stop the angry customer from going to the police.
Reports suggest that Symonds did the unimaginable act because he was upset the order was placed just before the store was about to be closed. He also admitted to the police that had he not been caught, he would have gone ahead and served the same pizza to the customer.
Symonds has been released on a $10,000 bail.
Papa Murphy's, a take-and-bake pizza company, has more than 1,300 franchisees in the US and Canada.
This is not the first time that something as bizarre as an employee putting his genitals on a food item has come to the fore.
In July last year, a Subway employee in Columbus, Ohio put his penis on a sandwich bread and posted photos of the act on Instagram, while another employee claimed he froze his pee in a bottle at the same outlet. Both employees were fired later.