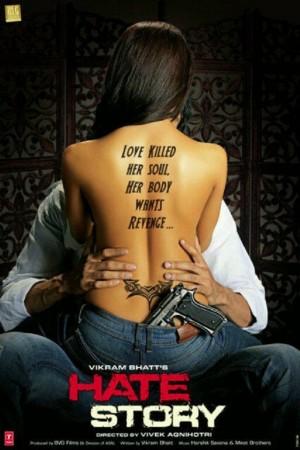 "Skin show" is the best way to get attention for women who want to make a shortcut to fame in Bollywood.
In the recent times, some of the models and starlets made a shortcut to fame simply by showing skins.
Among those who had earned fame overnight, the latest on is none other than the actresses of "Hate Story", Paoli Dam.
The 31-year-old Bengali actresses came to limelight after she appeared bare back in the poster of "Hate Story".
The poster of "Hate Story," which is considered to be one of the boldest movie posters in the history of Bollywood, shows only a bare-backed woman placing a gun strategically inside her denims with a titillating tattoo on her back.
However, after keeping the identity of the tattooed bareback woman a secret for long time, the team of "Hate Story" has revealed that the poster girl is none other than Paoli Dam.
Then it was followed by an uncensored clip of "Hate Story," showing the actress delivering some obscene dialogues which goes viral online and caught the attention of censor board.
It's not the first time to do "dare all bare all act", she did a bold scene in a Bengali film, "Chatrak" (2011). The scene caught Vikram Bhatt's attention and Paoli is making her Bollywood debut.
It's not the end of the story. She will be seen in an international film directed by Italian filmmaker and curator Italo Spinelli, "Choli Ke Peeche." Again, the rumor is that she will be seen on her birthday dress on this upcoming film based on a short story by Bengali author Mahasweta Devi.
Speaking about the dare to bare act, the actress told the Times of India, "I am a performer and when I bare all, it is only for my job. As an actor, I have no inhibitions; I just play a character. But yes, if I am not comfortable with something, I will not do it."