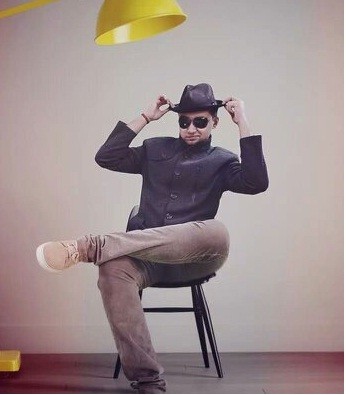 Arsh Shah Dilbagi, a 16 year old from Panipat has developed a device named 'Talk' that allows breath to be converted into speech.
'Talk' is Dilbagi's official entry for the Google Global Science Fair (age group 15 and 16) and is an affordable alternative to the current Augmentative and Alternative Communication Devices in use.
Known popularly as Robo, Dilbagi is a 12th grade student at the DAV Public School in Panipat and is a well-known figure in the science circles in India. In 2012, he was honoured by the then President of India, Pratibha Patil, for developing a working prototype of an Autonomous UGV. He won the Indian Robot Olypiad in 2010 at the National Level and in 2011 at the Refional Level. He was also a winner of the First Lego League in 2011 at the Regional Level.
About 1.4% people in the world, which amounts to a hundred million people, suffer from developmental disabilities, according to Dilbagi. With an aspiration to change the world, Dilbagi developed 'Talk' as a resourceful and innovative version to the current AAC devices, which uses a still-function muscle of the users or the track movement of their eyes to get signal for communication.
'Talk' enables people with developmental disabilities like Locked-In Syndrome, Amyotrophic Lateral Sclerosis and mutes, who collectively outnumber the entire population of Germany, to communicate in normal form of speech using breath.
Users have to exhale in distinguishable short and long breaths nasally. These are then converted into morse code, which in turn is synthesised using a voice.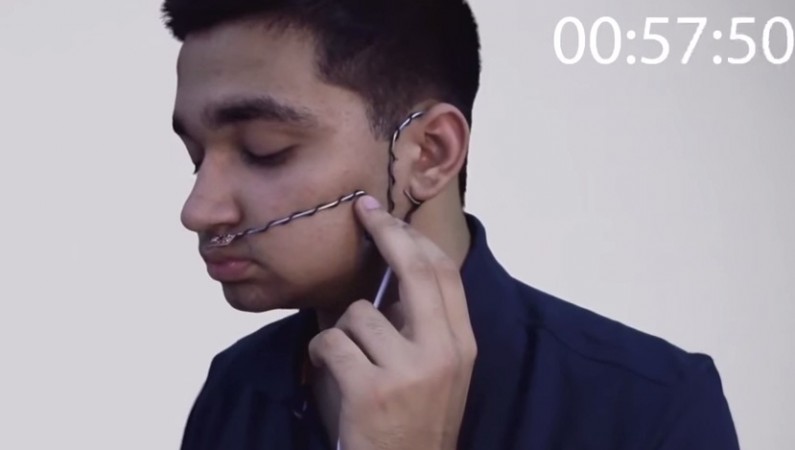 The device is also extremely user-friendly with an option of nine different mechanical voices- and they are not just gender-specific. Talk' offers varying accents and voice ranges appropriate for different age groups to choose from.
The device itself is very compact is an economic alternative to the current speech-aid devices in the market. Dilbagi is of the opinion that 'Talk' would be beneficial to people with speech impairment, owing to two main features: it's cost-effective and very portable.
He calls it the "world's first and only wearable AAC device." He hopes that 'Talk' would make the world simply "more connected for those 100 million people who are in need of such a device."
Dilbagi wishes to make 'Talk' even more intelligent and accessible with a more compact circuit board, which will further increase its efficiency, make it lighter and more portable. He also wants to add auto-predictions to his computing engine and integrate 'Talk' with modern technology like Google Glass to make it easier for people with development disabilities.
More than anything else, he hopes that "Talk reaches all in need and makes this world a better place to live."
For more details about 'Talk' and its development, click here and to vote, click here
Dilbagi explains his project in detail in this video: