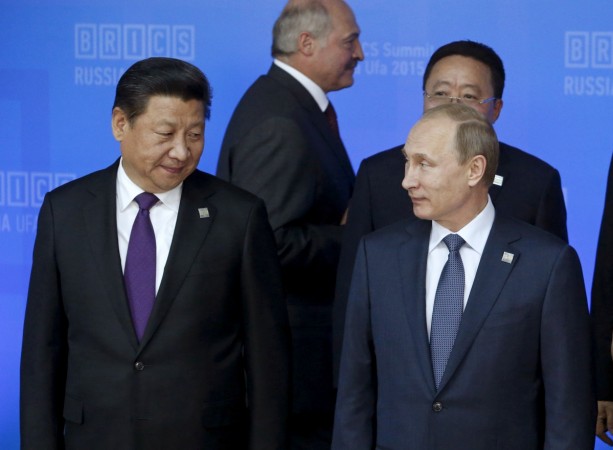 After an extensive array of 11.5 million documents leaked from Panama-based law firm Mossack Fonseca threw up names linked to heads of states, including Russian President Vladimir Putin and Chinese President Xi Jinping, editorials in Chinese state-run media and Russian media have criticised "Western" media for focusing heavily on the two leaders.
The whistleblower leak, said to be the biggest such expose in history as it comprises 2.6 terabytes of data from Mossack Fonseca's internal database, was first sourced to German newspaper Süddeutsche Zeitung, which then shared the data with the International Consortium of Investigative Journalists (ICIJ). Several media reports on the "Panama Papers" scandal were headlined with a mention of Putin, including of the Guardian and the Los Angeles Times.
China's state-owned Global Times ran an editorial Tuesday in which it accused the Western media of gathering the "most eye-catching information" and scrutinising "leaders of non-Western countries."
"The Western media has taken control of the interpretation each time there has been such a document dump, and Washington has demonstrated particular influence in it. Information that is negative to the US can always be minimized, while exposure of non-Western leaders, such as Putin, can get extra spin," the article said.
"Panama leak reveals more about Western journalism than Vladimir Putin," read an editorial in RT.com Monday, though with a disclaimer that the views were solely of the author. The articles especially criticised the coverage on Putin, since his name was reportedly not mentioned in the large trove of documents.
Russia's Sputnik International compiled social media posts slamming "mainstream media."
"Dozens of high-profile politicians, including current world leaders, have been directly linked to the biggest data leak in history, but mainstream media has focused on the person who was not mentioned in the Mossack Fonseca documents at all – Russian President Vladimir Putin, causing a social media firestorm," the report said.
Other national leaders who were linked to offshore companies were British Prime Minister David Cameron and Icelandic Prime Minister Sigmundur David Gunnlaugsson, with the latter facing domestic pressure to step down following the Panama leak.
China's state media also limited reportage on the tax evasion scandal that named some family members of Chinese President Xi Jinping, while Chinese search engines reportedly blocked the popular "Panama Papers" keyword. According to Reuters, using the keywords "Panama Papers" in Chinese search engines leads to a warning that the results "may not accord with relevant laws and rules so can't be shown."