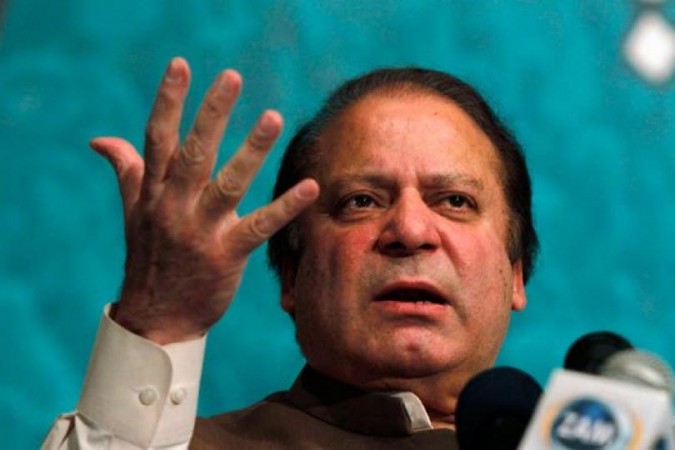 The Pakistan Supreme Court on Thursday ordered a Joint Investigation Team (JIT) to probe corruption allegation against Prime Minister Nawaz Sharif and present a report within 60 days. The Pak PM was embroiled in the corruption case after the leaked Panama Papers linked his family to offshore businesses.
The news came as a temporary relief to Sharif and his three children, as the five-judge SC bench split their verdict 3-2. Only two of the judges submitted dissenting notes against Sharif, while three wanted a JIT probe in the case.
Sharif and his family have been accused of illegally possessing assets abroad. The Panama Papers leak showed Sharif and his family owning properties in the United Kingdom. It is also alleged that Sharif's three children were owners of offshore firms and also "had the right to authorise transactions for several companies."
Pakistan Defence Minister Khawaja Asif, while addressing reporters outside the court, said: "They have said what the PM already said in his letter ─ that a commission should be constituted to investigate the matter."
"We are ready for all kinds of investigation. It has been established today that any evidence or sacrifices given by our opponents in the SC were not enough. We have succeeded," he added.
The Panama Papers, which were published last year, released around 11.5 million secret documents from Panamanian law firm Mossack Fonseca which documented offshore dealings of many of the world's rich and powerful. Sharif's daughter and presumptive political heir Maryam, and his sons Hasan and Hussein were also implicated in the case.
Islamabad was put on "red alert," ahead of the verdict in anticipation of a strict decision by the top court. Around 1,500 security personnel were deployed in and around the capital's Red Zone, according to reports by Dawn.
The Pak SC has heard various petitions against Sharif, which includes one filed by Pakistan Tehreek-e-Insaf's chief Imran Khan. The petitions question legitimacy of funds used by the Sharif family to purchase many high-end London properties through offshore companies.