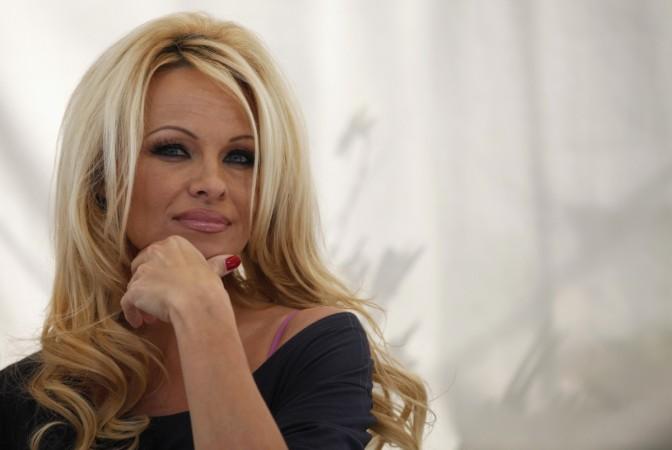 Baywatch actress Pamela Anderson is the brand ambassador for lingerie and erotica house Coco De Mer and in a new ad for the brand she's urging women to enjoy being alone this Valentine's Day.
In the 90-second film, Anderson is seen preparing for a romantic Valentine's Day date by slipping into a gold-coloured underwear and lying on a bed scattered with rose petals. Just when you think her lover is going to pop up, she pulls out a sex toy.
The commercial ends with some words of advice. "No one knows you better than you. Take your breath away this Valentine's Day."
Coco de Mer "Take Your Breath Away", ft. Pamela Anderson (Explicit) by The Full Service from RankinFilm on Vimeo.
Besides the Coco De Mer ad, Anderson has also been in the news for her possible romance with exiled WikiLeaks founder Julian Assange. The actress was spotted visiting him in London multiple times over the past five months. Assange has been living at the Ecuadorian Embassy in London for the past four years so as to avoid being extradited to Sweden on rape charges, and on Monday she was photographed bringing vegan cheeseburgers from the Mildreds chain.
According to the Daily Mail, Anderson was first spotted visiting Assange's residence in September 2014 and the meeting was set up by the Baywatch actress to persuade Assange to back her foundation that supports women who are victims of sexual abuse.
So are they dating? People aware of the situation seem to think so. "She seems to be wearing sexier outfits every time she visits," a political activist who spoke to Page Six said.