A Palestinian man threw a chemical substance at an Israeli family settled in the West Bank area under the Palestinian administration. The suspected acid attack injured two men, a woman and three children, according to the Israeli police.
Police spokesperson Luba Samri told Reuters, that the assailant "poured an unknown substance suspected to be acid on a Jewish family".
The Israeli family had stopped on Route 60 between Jerusalem and Bethlehem, near the Betar Ilit settlement, to offer the supposedly hitchhiking Palestinian a free ride, when he attacked them, according to officials.
The injured family include two men, aged 27 and in 50s, a 52-year-old woman and three girls aged 11, 12 and 18, HAARETZ reports.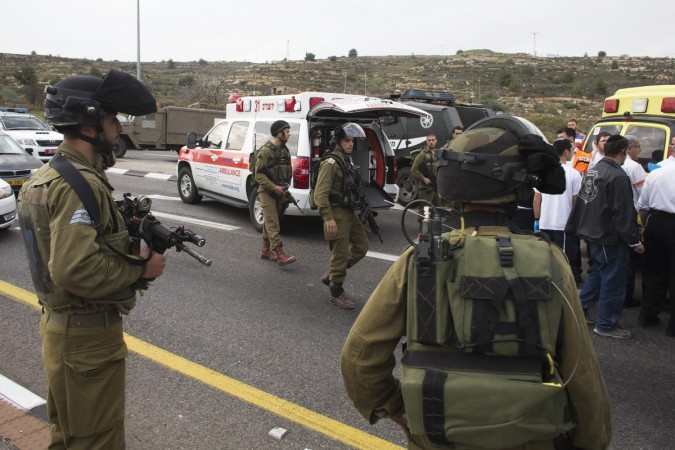 An Israel Defense Forces officer revealed that the assailant also tried to stab one of the men with a screwdriver following the acid attack. Soldiers at the border checkpoint, south of Jerusalem, saw him chasing someone with a screwdriver. However, by the time the police caught up with him, he had been shot by an Israeli civilian.
Ma'an News Agency has identified the Palestinian attacker as Jamal Abd al-Majid Ghayatha, 45, from the Nahalin village of Palestine, located southwest of Bethlehem in the West Bank. The Israeli Army disclosed that Ghayatha was imprisoned for Islamic Jihad activities from 2004 to 2007.
The wounded attacker is being treated at Hadassah University hospital in Ein Karem.
West Bank, a chunk of land east of Israel, is home to 2.6 million Palestinians. Most of the Palestinians and many international commentators consider the settlement of Israelis in West Bank illegal.