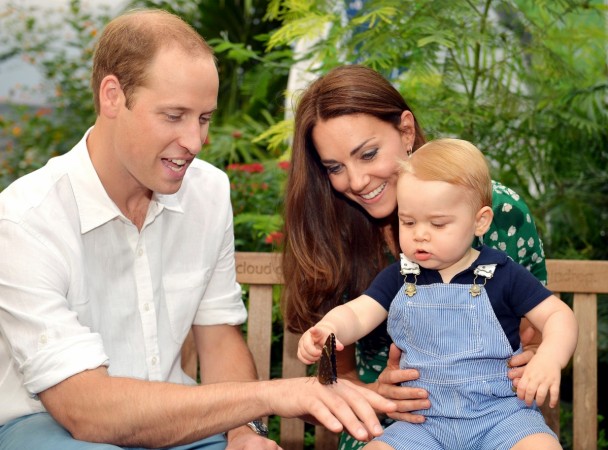 Palace officials have reportedly dismissed rumours of Kate Middleton being pregnant with her second child, thereby quashing reports that she recently suffered a miscarriage, a new report by The Globe claims, according to Classicalite.
Although pregnancy rumours have been doing the rounds for a while, miscarriage reports grabbed headlines last month after Globe magazine claimed that the Duchess of Cambridge suffered a miscarriage shortly after her childhood friend Jessica Hay declared to the world that Middleton was expecting.
However, Celeb Dirty Laundry claims that reports of the Palace having made an official announcement of Middleton's pregnancy is false, and noted that the "royal family's behaviour would definitely support that theory" of Middleton being pregnant.
Supposedly, pregnancy is one of the main reasons why Middleton is moving into Anmer Hall.
The website believes that Middleton wants to enjoy her second pregnancy away from the constant scrutiny of the world media, and this is why she is moving away, despite renovations in their Kensington Palace apartment being complete.
Further supporting claims that Middleton is pregnant, Celeb Dirty Laundry noted that the Duchess looked pale during a visit to the Tower of London for the Ceramic Poppy Field of Remembrance ceremony.
The report noted that Middleton is usually radiant during her public appearances. But on 5 August she appeared a "bit gray," as if she was suffering from morning sickness.
The fact that the Duchess tried to hide her midsection with a clutch has only increased speculations that Prince George is expecting a sibling.
Both Prince William and Middleton have expressed a desire to have more children, and a recent Vanity Fair report indicated that the couple will soon start trying for a second baby.
Middleton's estranged friend Hay too indicated that her friend circle is abuzz with rumours that Middleton was expecting.
"Kate's face is fuller like it was when she was first expecting George and she's been changing her hair, which could be to disguise the fullness," Hay told Australian media during an interview, according to Radar Online. "She has rosy cheeks, she's letting her greys show again, and whenever she's out in public she goes to great lengths to hold something over her tummy…"
However, she noted that the royal family will try to keep the pregnancy a secret until Middleton has crossed her first trimester.
"With George, they were forced to tell the world very early on that Kate was pregnant because she was rushed to the hospital with that awful hyperemesis gravidarum at around six or seven weeks," Hay revealed.