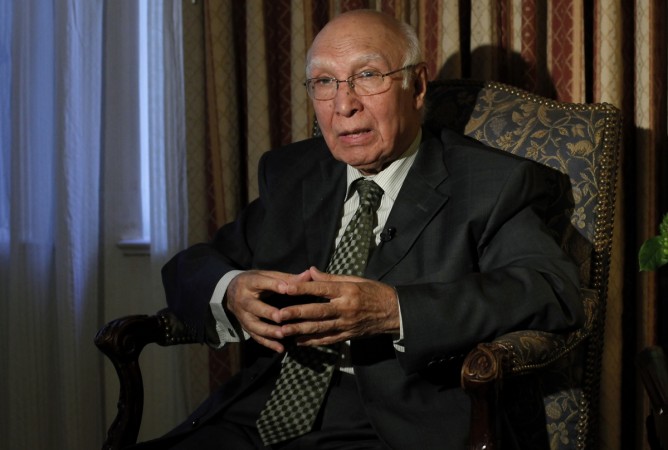 The recent spurt in violence along the India-Pakistan border has put the two nations back on collision course, an editorial in a leading daily in Islamabad said on Saturday.
"During a meeting of the National Assembly Standing Committee on Foreign Affairs, Advisor to Prime Minister on National Security and Foreign Affairs Sartaj Aziz acknowledged that bilateralism with India on the issue of Kashmir has failed," The Nation said in an editorial.
"The government's efforts to promote bilateral relations with India and resumption of meaningful dialogue have not been returned in kind by Prime Minister Narendra Modi's government," the editorial said.
Instead of solving issues, "Modi has been acting aggressive, employing anti-Pakistan rhetoric to appease crowds, who see a strongman doing exactly what he had promised; taking Pakistan head on".
Pakistan Foreign Secretary Aizaz Chaudhry said that Pakistan, in response has been attempting to "internationalise" the issue.
"It makes sense for Pakistan to pursue a pro-active diplomatic approach to avoid isolation and to counter India's oft repeated narrative on the issue of terrorism and Kashmir, on the global stage," the editorial said.
The editorial went on to say, "If Modi is insistent on playing rough, Pakistan must make it very easy for the world to identify who is the aggressor here. The one found celebrating and rejoicing over unfortunate incidents resulting in loss of life is usually not the victim".
"This unfortunate episode has put Pakistan and India back on the confrontation course with the two sides finding it ever more difficult and with little hope for the resolution of issues," the editorial added.
It concluded by saying: "No side should be allowed to dictate its terms with the threat of violence, be it Pakistan or India".