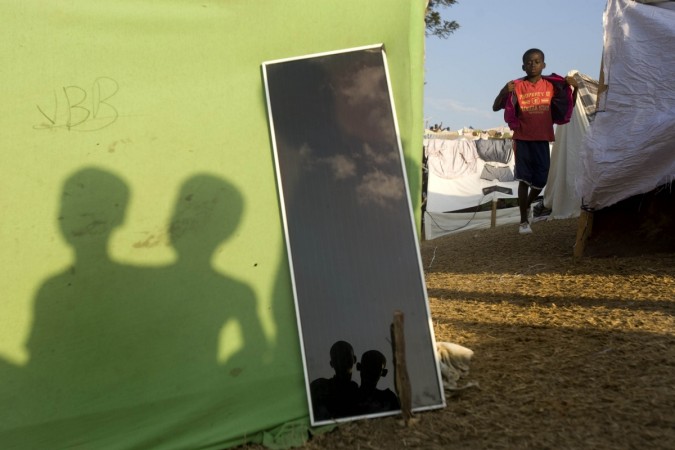 Three brothers -- Shoaib, Rashid and Ilyas -- from a village in Balochistan province of Pakistan may have the world's most unusual illness of being able to function only under the sun. Once the sun sets, the boys go into a state of stillness or become paralysed, a condition that has not only shocked their parents but also Pakistan's doctors.
Because of their limited day-time functioning, the villagers have started calling them "solar kids," the Dawn reported.
The boys are full of energy and awake at 4 a.m. when the sun rises, but their strength diminishes once the sun rays start setting. Doctors in Pakistan are describing the condition as a first-of-its-kind in the world.
"Theirs is the first reported case of such an illness across the world. It is a challenging puzzle for medical science to solve," Javed Akram, chancellor of the Pakistan Institute of Medical Sciences, was quoted as saying by the Dawn.
He added that the bodies of these boys appear to be synced with the sun movement.
The doctors have now taken up the case as a research project to understand the reason of the sun set pushing their bodies into a vegetative state. A group of 27 Pakistan-based experts and 11 international doctors is currently working to provide a breakthrough treatment for the mysterious illness.
The Pakistan Institute of Medical Sciences has also sent the kids' blood samples and test reports to various international research organisations, including Mayo Clinic and John Hopkins Medical Institute in the U.S., and Guys Hospital in London.
The doctors said that hundreds of tests have already been carried out and there has been no correct diagnosis yet.
Hashim, the father of the kids who works as a security guard in Quetta University, says his children were born with this rare disease. He was quoted by the Dawn as saying that the boys seem to have adjusted well with the routine but keep complaining that their functioning time is limited till afternoon.
He added that he sometimes feels that the bodies of his kids are time dependent and not just restricted by the sunlight.
"In the case of thick clouds or rain, their routine doesn't change. Often, whether the sun is visible or not, they start shutting down in the evening," Hashim was quoted by the Dawn as saying.