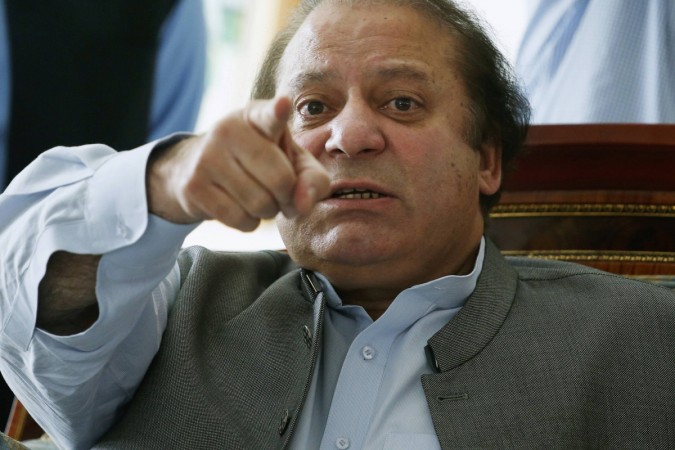 Pakistan's Prime Minister Nawaz Sharif has decided to visit india for Narendra Modi's swearing in ceremony, according to sources in Pakistan cited by several Indian news outlets.
India's major news channel NDTV cited unnamed sources as saying that Pakistan's PM has finally made the decision after much thought. Sharif's daughter had earlier said in a tweet, "I personally think cordial relations with new Indian govt should be cultivated. Will help remove psychological barriers, fear & misgivings. (sic)"
On Saturday, Mohyuddin Wani, the joint secretary of the Prime Minister's office, told Reuters that Pakistan had accepted India's invitation to Sharif to attend the much talked-about ceremony.
This comes after earlier reports that Sharif is personally keen to attend Prime Minister-designate Modi's swearing-in ceremony. Various reports suggested that Sharif had made up his mind but was waiting for due process to be completed, before a formal announcement is made.
Pakistan's foreign office confirmed on Thursday that the invitation had been received although no formal announcement was made until now.
Pakistan had earlier said that it can't be said with certainty if Sharif would indeed attend the oath ceremony.
"He can also nominate someone to represent him. That doesn't violate protocol," a Pakistan Foreign Ministry spokesperson said during a media briefing.
After Modi sent across invitation to all the leaders of SAARC (South Asian Association for Regional Co-operation), Pakistan on its first official response on Wednesday hailed Modi's initiative and said that it was a "bold move".
"The invitation is a bold and an unexpected move. Mr. Sharif does not share the anxiety that is felt by some quarters here in Pakistan because he has got some very fond memories of the previous BJP Prime Minister Atal Bihari Vajpayee coming to Lahore and he hopes that this anxiety about Modi and his past will fade away," Tariq Azim, media advisor to Sharif's party, told NDTV.
After his own election last year, Sharif's administration had made a suggestion that the Indian Prime Minister be invited for his inaugural ceremony, but Manmohan Singh had declined to visit the country.
Modi's invitation to the regional leaders has been looked at closely by the international community, with the United States also hailing the step as bold. All the rest of the country has confirmed that a representative each with be sent for the oath taking ceremony.
Sri Lankan president Rajapaksa has confirmed participation in the event – inviting a surge of condemnation from leading politicians from Tamil Nadu, who accuse him of spearheading the killings of civilians, in the final stage of the 26-year civil war in the island country, against the Tamil separatist outfit, LTTE.
The Ministry of External Affairs has said that it received confirmation from Maldives that President Adbulla Yameen will attend the ceremony. Similarly Prime Minister Sushil Koirala from Nepal will also attend the celebrations in Delhi as will the Prime Minister of Bhutan, Tshering Tobgay.
From Bangladesh, Speaker Dr. Shirin Chaudhury will attend the event while from Afghanistan, President Hamid Karzai has promised attendance.