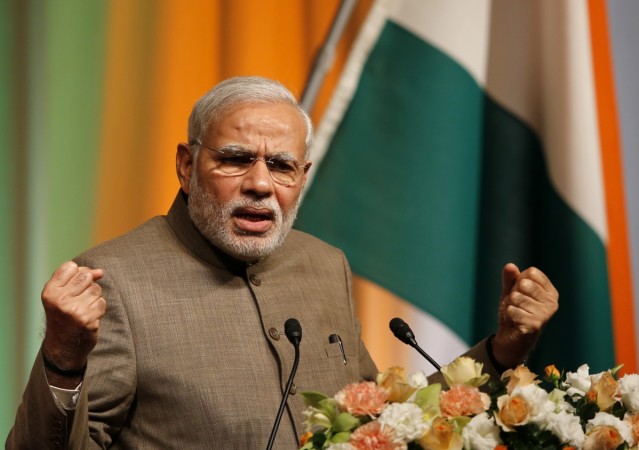 A Pakistani lawmaker has put a 'bounty' of Rs 1 billion on Indian Prime Minister Narendra Modi, Pakistani media have reported.
The Jamaat-e-Islami (JI) chief Sirajul Haq, who is also a Senator (member of the Upper House), announced the ' bounty' during a speech on Monday in the Pakistani side of Kashmir, according to ARY News.
"I want to say to Modi that you and your agents cannot arrest Salahuddin. And you say whoever will arrest Salahuddin, we will give him Rs 50 crore. I too say that whoever arrests Modi, we will give him Rs1 billion," the JI chief said, according to Dawn.
Haq said that the Indian government was a 'hurdle' for Kashmiris to get 'independence'.
While stating India can never be a friend of Pakistan, the JI head also said that anyone who thought so could go to Delhi.
"If you want the friendship of Hindustan, then go to Hindustan, to Delhi and to Mumbai, there is no place for you in Islamabad," Haq said.
He lambasted Pakistani leaders for being 'deaf, dumb and blind to the sacrifices of Kashmiris'.
Sirajul Haq was a member of the Khyber Pakhtunkhwa Assembly and was recently elected as Senator.
He reportedly made the speech while addressing JI supporters in Rawalakot in Pakistan- administered Kashmir on Monday.