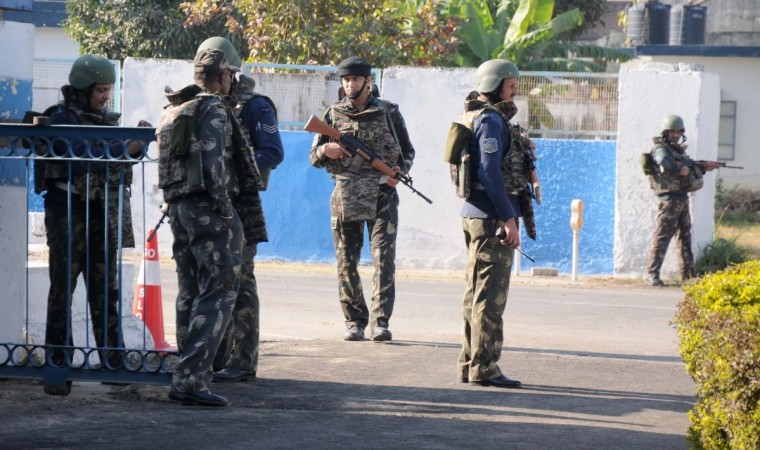 The directorate for Inter-Services Intelligence (ISI) in Pakistan has issued orders to shift a secret base where the team of Jaish-e-Mohammed (JeM) was given training to attack the Indian Air Force station in Punjab's Pathankot on Jan. 2, the Indian Express reported, citing Indian government sources.
Commercially available imagery and amateur photographs reportedly showed two complexes, each built on about 750 sq m area behind the fort. The Indian intelligence believe Fort Maujgarh was used particularly to train JeM members to infiltrate the border.
Sources in the Indian intelligence said JeM, headed by Masood Azhar, shifted its base from the 18th-century Fort Maujgarh to its main seminary at Bahawalpur, where its teams were lodged without weapons, the IE reported. The fort, built by Muhammad Maroof Khan Kehrani, was being used to train JeM teams for special missions.
Most of the training programmes were carried out at the vast patch of desert Chak 48, west of the fort and parallel to the India-Pakistan desert, the Indian intelligence officials said.
"Flash floods create a network of gullies and ravines which are not dissimilar to the terrain along the India-Pakistan border in Punjab and Jammu. In the winter months, there's also decent scrub vegetation in the desert, and fields that are quite similar in their character," an Indian military official said.
Meanwhile, JeM's seminary in Bahawalpur continues to function even as India has told Pakistan that the militant group was behind the Pathankot attack, in which seven security personnel were killed. The investigation by the Indian agency suggested that the attackers received instructions over the phone and the number belonged to the JeM.
Although Pakistan sent a joint investigation team to examine the evidence that India provided claiming JeM conspired the Pathankot attack, no action has reportedly been taken against Azhar or his men. Indian officials are hoping to visit Islamabad to further probe the attack.