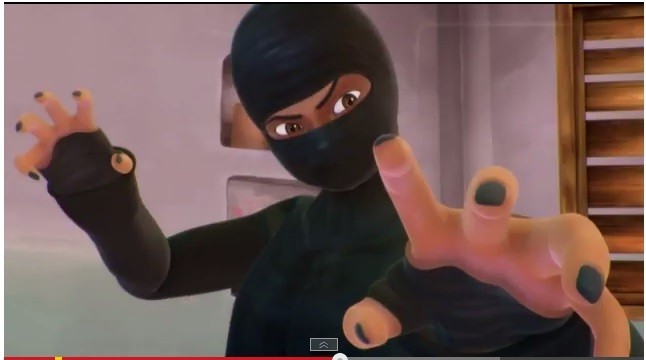 Pakistan has come up with its first ever female superhero called 'Burka Avenger', a veiled crusader in response to the Taliban's oppression on education in the country.
The animated series, the brainchild of Pakistani pop singer Aaron Haroon Rashid, better known as Haroon, will have 13 episodes of the masked heroine fighting the villains using a pen and books as her weapons.
The avenger clad in a burka, the traditional Muslim attire for women, is played by a 'mild mannered school teacher'. The series centres on three children who are rescued by the crusader.
Speaking of the socially relevant and entertaining series, Rashid told Associated Press, "Each one of our episodes is centred around a moral, which sends out strong social messages to kids. But it is cloaked in pure entertainment, laughter, action and adventure."
The show will be aired from August on the local Geo TV channel and aims to propagate the necessity of education of children especially girls.
It also sheds light on the Taliban's rigidity in denying education to girls. The oppression had resulted in shooting down Malala Yousafzai last October.
As for the super heroine's 'burka' avatar Rashid clarified, "It's not a sign of oppression. She is using the burqa to hide her identity like other superheroes."
"Since she is a woman, we could have dressed her up like Catwoman or Wonder Woman, but that probably wouldn't have worked in Pakistan," he added.
The animated series in Urdu will also have background tracks composed by Pakistani pop stars Ali Zafar, Ali Azmat other than Rashid himself.
Other than the animated series, the concept of the 'Burka Avenger' is also being adopted to create game for iPhones.
Here is the English trailer for 'Burka Avenger':