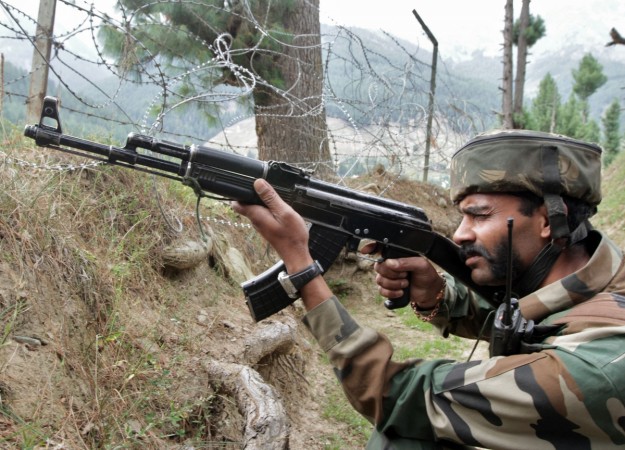 The Pakistani Army has violated ceasefire 25 times along the Line of Control (LoC) following the successful surgical strikes by the Indian Army's on terror launchpads across LoC in Pakistan-occupied-Kashmir on September 29.
"There have been over 25 ceasefire violations by Pakistani troops along the LoC in Jammu and Kashmir after the surgical strikes," said a senior Army officer on Friday, PTI reported.
Most of the violations came on October 3, 4 and 5. On October 3, Pakistani troops violated ceasefire four times and also fired mortar shells in several sectors in Poonch district that injured five civilians and some shops caught fire as the shell landed on an oil container near a camp belonging to the security forces.
On October 4, Pakistnai troops fired 10 forward areas with mortar shelling, resulting in five ceasefire violations along the LoC in four areas of Jammu, Poonch and Rajouri districts. Further, they had opened fired using mortar shell, small and automatic weapons in Jhangar, Kalsian, Makri in Noushera sector of Rajouri district and Gigriyal, Platan, Damanu, Channi and Palanwala areas of Pallanwala sector of Jammu district and Balnoi, Krishnagati in Poonch district. One soldier was injured in the attacks.
On October 5, the troops from across the border violated ceasefire on three occasions and had resorted to heavy firing and mortar shelling on Indian positions in three sectors in Poonch and Rajouri districts. This provoked Indian retaliation.