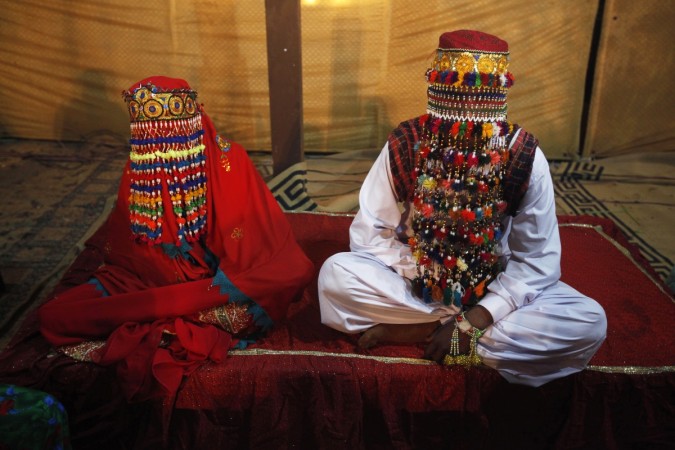 The Pakistani Parliament adopted the Hindu Marriage Bill on Friday, March 10, to regulate Hindu community's marriages in the country.
Pakistan's Minister for Human Rights Kamran Michael presented the Hindu Marriage Bill, which was unanimously passed on Thursday, in the National Assembly. The law will be the first such personal law to regulate marriages in the Hindu community in Pakistan, according to Dawn.
A guide to auspicious Hindu wedding dates in 2017 and avoiding Delhi's monster traffic jams
Reports state that the Hindu marriage law now requires the signature of President Mamnoon Hussain.
The Human Rights Minister said that the Bill was a constitutional obligation to safeguard the legitimate rights and interests of minorities and to protect marriage, family, mother and child of Hindu community living in Pakistan.
"There was no law to regulate the registration of Hindu marriages and ancillary matters thereto," Michael was quoted as saying by IANS. He added that the Pakistan government was committed to protecting and promoting human rights, including the rights of women and minorities.
The Bill was finalised after consultations with several ministries and representatives of the Hindu community. It also states the minimum prescribed age for marriage in the community as 18.
This is the first time in Pakistan's history that a Bill provides mechanism for registration of Hindu marriage, which includes conditions for contracting marriage, procedure for dissolution of marriage and grounds on the basis of which such a marriage can be dissolved.
The Bill also considers the concept of judicial separation where even though the marriage remains intact, the partners in the bond are no longer under any obligation to live together.
The Hindu marriage law will help women from the community to get a documentary proof of their marriage.