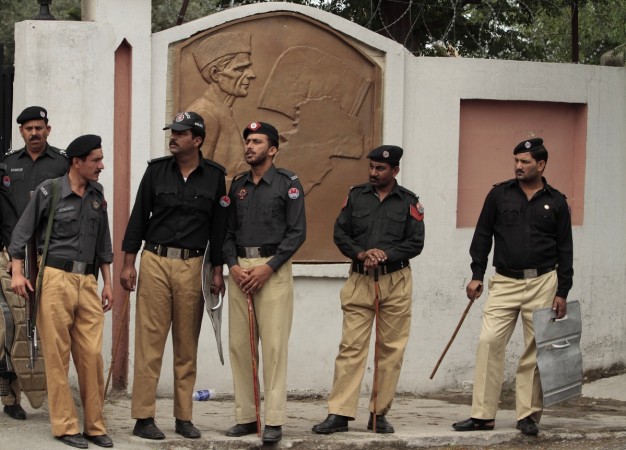 Prosecutors said on Saturday that a man was sentenced to 26 years in jail by an anti-terrorism court in Pakistan for making two hoax calls to the police claiming that he had planted bombs in crowded public places in Multan district of the country's Punjab province.
Rana Yousuf, believed to be in his 30s, had made a call on 28 July, 2014 in Multan, saying he had planted a bomb in the Hussain Agahi market. The police sent bomb disposal expert and rescue teams. The market was vacated, but nothing was found.
Yousuf called the police a day later and said that there was a bomb in the Shah Shamas Park, which is frequently visited by children. When the police received the call, about 2,000 people were present in the park, who the officials had to safely lead out of the venue, the Express Tribune reports.
The police could not afford to take such news lightly and therefore, sent bomb disposal and rescue teams to the spot immediately, but nothing was found this time as well.
A case was registered against the caller of the hoax calls under various sections of Pakistani laws and probe initiated. It revealed that Yousuf used a sim card belonging to one of his friends to make the calls. Yousuf wanted his friend to get trapped in the case as the two were business rivals.
"Yousuf confessed and was sentenced to 26 years in jail for both the bogus calls and fake information," Ashfaq Malik, Multan's deputy prosecutor general, told AFP, The Sun Daily reports.
This is the maximum jail term that a Pakistani court has ever given to a hoax caller. Anti-Terrorism Court Multan judge Sajjad Sheikh also ordered Yousuf to pay a fine of 100,000.