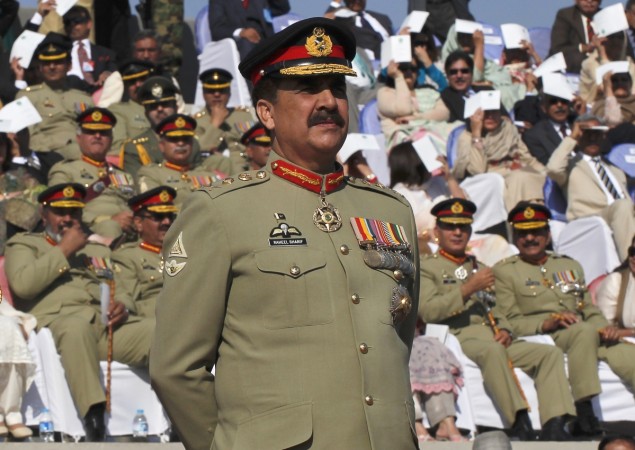 The Pakistani Army has accused India's Research and Analysis Wing (RAW) of 'whipping up terrorism' in Pakistan, in a rare, direct allegation against the Indian intelligence agency.
The accusation came during a corps commanders' conference presided over by Pakistan Army Chief General Raheel Sharif on Tuesday in Rawalpindi.
"The Conference also took serious notice of RAW's involvement in whipping up terrorism in Pakistan," read a statement from the armed forces' Inter-Services Public Relations (ISPR), according to Dawn.
ISPR spokesperson Asim Bajwa tweeted the statement.
While this is the first public accusation in recent years by the Pakistan Army against India's alleged role in terrorism in the country, earlier this year, Raheel Sharif had reportedly handed over 'vital evidence' to the United States' military and intelligence of India's 'support' to militancy in the country.
But the Pakistani media have reported otherwise.
"Despite consistently pointing out RAW's hand behind terrorism in the country, Pakistani authorities have traditionally been uncommunicative about proofs," Dawn reported on Wednesday.
The fresh accusations come a week after the arrest of two supporters of the Muttahida Qaumi Movement (MQM) in Karachi, who, the police claim, said that they were trained by RAW in India.
The Pakistani army has intensified its offensive against terrorists in recent months.
"With the overwhelming support of the entire nation, Operation Zarb-e-Azb has inflicted significant damage on terrorists," General Raheel Sharif reoportedly said.
CCC:The conference took serious notice of RAW's involvement in whipping up terrorism in Pakistan-4/4

— AsimBajwaISPR (@AsimBajwaISPR) May 5, 2015