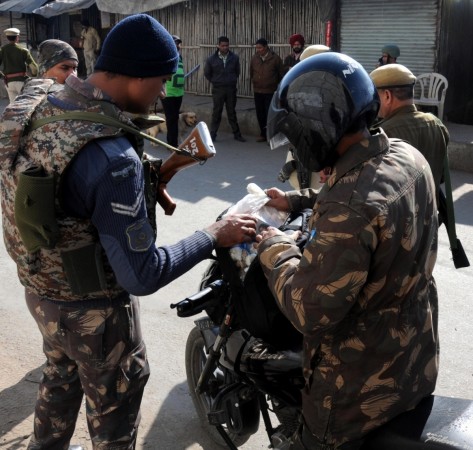 Pakistan will soon complete the investigation into the Pathankot attack evidence provided by India linking the attackers to its soil, Pakistani Prime Minister Nawaz Sharif said on Saturday.
He said Pakistan would do everything possible to find out if Jaish-e-Mohammad (JeM) used the Pakistani soil to carry out the deadly attacks in Pathankot, killing seven security personnel.
"The investigation into the Pathankot incident is underway, and we will make its findings public soon. Whatever facts come out we will bring them forth before everyone," PTI quoted Sharif as saying.
"It is our responsibility to uncover if our soil was used in the attack. We will do this and the ongoing investigations will soon be completed," he added.
He also said the attack affected the peace talks with India that were "going in the right direction" following Prime Minister Minister Narendra Modi and External Affairs Minister Sushma Swaraj's visits to Pakistan last year.
Sharif had ordered the formation of a six-member investigation team headed by the additional inspector general of Punjab's Counter Terrorism Department (CTD) to investigate the Pathankot airbase attack.
Pakistani politician and Punjab Law Minister Rana Sanaullah said committee is also probing the alleged involvement of the JeM militant outfit in the 2 Janaury airbase attack.
"The investigation team is probing the matter and its findings will be made public," Sanaullah told reporters.