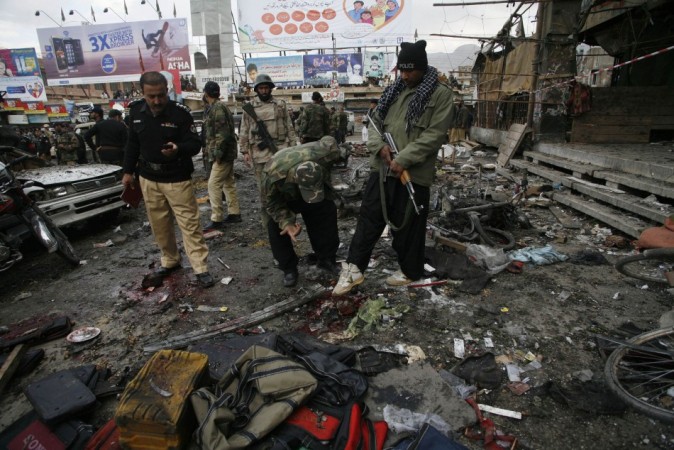 In an ironical incident, two suicide bombers in Pakistan were killed after their suicide vests detonated while they were involved in a scuffle.
The incident took place in Sargodha in Pakistan's Punjab province last week, local news channels reported.
The two suicide bombers got into a fight near Khayam Chowk in Sargodha last Saturday, and their suicide vests exploded, killing them both, Pakistan's ARY News reported.
It is not clear which terror group the two belonged to.
Officials called the incident a divine intervention, as the suicide bombers were reportedly planning a terror attack.
"Almighty has saved the city from a big loss," a police official told the news channel.
This is not the first time that terrorists have been killed by their own bombs.
In April this year, Hafiz Muhammed Saeed, the head of the Islamic State's Pakistan wing, was killed by a bomb that he was planting on a roadside in Tirah Valley.