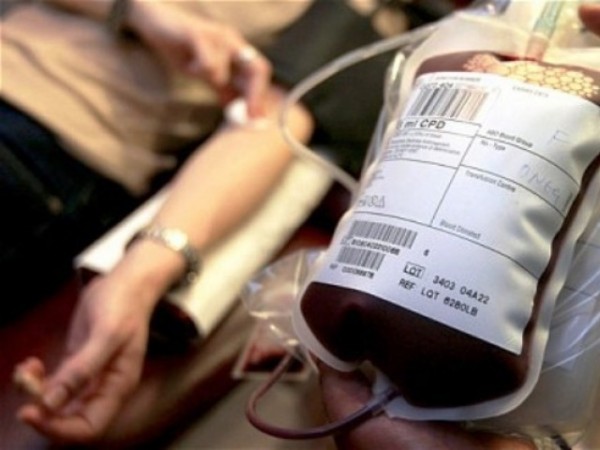 A preliminary enquiry by the Pakistani Ministry of National Health Services, Regulations and Coordination has found that the reports of 14 Thalassemia children getting infected with HIV/AIDS through contaminated blood transfusions is nothing but a hoax.
The two-member probe committee in its report has declared that the "the reports were baseless and there is no existence of any thalassemia patient with HIV infection."
"It was an irresponsible sweeping statement given by Prof Yasmeen Rashid, Thalassemia Federation of Pakistan (TFP) General Secretary and Pakistan Tekreek-i-Insaf (PTI) leader, without any proofs which she has regretted now," Prof Hasan Abbas Zaheer, National Coordinator Safe Blood Transfusion Programme, told The Nation.
The country's health ministry in a statement issued on Saturday noted that "the Thalassemia Federation of Pakistan has failed to provide the list of the 14 patients and their laboratory reports. The Federation has actually disassociated itself from this controversy and denied any knowledge about these HIV positive thalassemia patients. Not a single name or thalassemia patient out of the 14 could either be found by the enquiry or presented by the foundation."
The blood transfusion controversy had raked up an international uproar. According to a report in New York Times, the controversy involving children with thalassemia, who require regular blood transfusions, was 'viewed as fresh evidence of Pakistan's crumbling national health system.'
The NYT report had noted the infections were first reported by Dr. Joveria Mannan, a senior official of the Thalassemia Federation of Pakistan, at a medical conference on 29 Novermber and was then corroborated by Yasmeen Rashid.
Dr Mannan had said that the infected children came from the capital, Islamabad, and from parts of Punjab Province.
Despite the government probe claiming the reports to be a hoax, it is believed that the unregulated national blood transfusion system in Pakistan is widely seen as being inadequate.
Reports have found that there is no regulated system of collecting blood donations in smaller cities and towns. And since the country's blood-screening system is poor, there is a high danger of getting infected with the HIV virus.