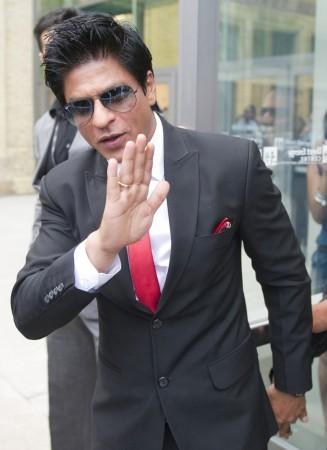 Bollywood actors Shah Rukh Khan and Akshay Kumar will have a lacklustrous Eid as Pakistani distributors and exhibitors have reportedly planned to shun the screening of "Chennai Express" and "Once Upon A Time In Mumbai 2" that were set to hit the screens on 8 August.
The reason behind the move is that Pakistani filmmakers want four of their films - "Josh", "Ishq Khuda", "War" and "Mera Naam Afridi" to get more business than the Indian films.
Leading distributor Abdul Rashid, who controls most of the distribution chain across the border, informed the production houses of the films by UTV (Chennai Express) and Balaji (Once Upon A Time In Mumbai 2), reported The Times of India.
Expressing disappointment over the blackout a source said, "Theatres in Pakistan generate maximum revenue from Hindi films. So it is really sad that this time, they did a volteface. UTV and Balaji tried reasoning with the filmmakers, but to no avail."
The decision of abandoning the release of the two films in the country will result in a loss of approximately ₹20 crore, according to trade sources.
Abdul Rashid said that the blackout of "Chennai Express" and "Once Upon A Time In Mumbai 2" was taken according to orders by the Pakistani government. "Yes, we are not releasing Chennai Express and Once Upon A Time in Mumbaai 2 in Pakistan. Our government wants to protect the interests of the Pakistan film fraternity," he said.
"We don't mind rescheduling the two films to August 15. But piracy would have reduced the business prospects of the two films by then." Admitting that exhibitors would stand to gain by accommodating the two big-ticket films, Rashid however said, "We cannot overrule our government's decision."
The production houses of these films have not made any comments yet.