Pakistan on Wednesday successfully test fired a medium-range nuclear-capable ballistic missile with a range of 1,300 km (807 miles), the military said.
The ballistic missile named Hatf V Ghauri missile can carry both nuclear and conventional warheads, the military said in a statement.
"The test consolidates and strengthens Pakistan's deterrence capability and national security," the military said in the release.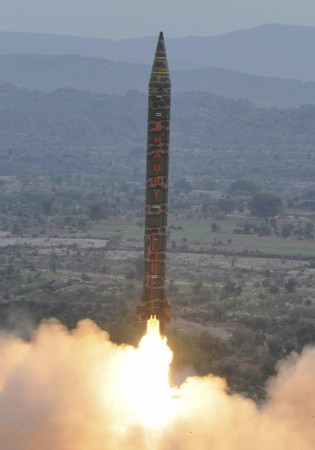 Hatf V is based on liquid fuel missile technology and is capable of reaching targets in India.
The missile launch was Pakistan's eighth test firing in the year. Pakistan tested nuclear capable Hatf VII with a range of 700 kilo meters in September and Hatf III short range missiles in May.
Both Pakistan and India have been developing missiles of varying ranges claiming it as to deter each other from attacking. However, according to defence experts, India is now focusing on developing missiles that can target China rather than Pakistan.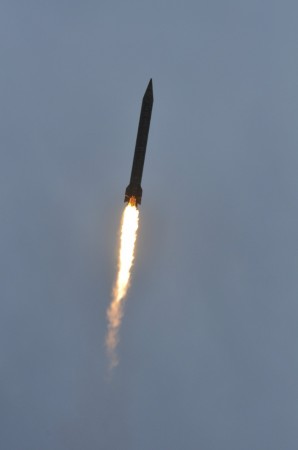 The U.S. intelligence estimates last year put the number of nuclear weapons developed by Pakistan at 90 to 110. Analysts say its nuclear arsenal is the fastest growing in the world, according to Reuters.
Both Pakistan and India are not signatories to the nuclear non-proliferation treaty.