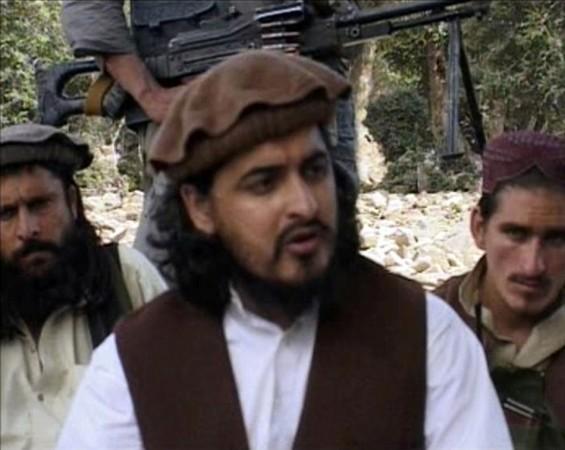 Pakistan Taliban along with US officials confirmed the death of Hakimullah Mehsud, in a US drone strike in the North Waziristan tribal region.
The chief of the Tehrik-i-Taliban Pakistan (TTP) had been reported dead several times in the past. However, on Saturday, his death in the region bordering Afghanistan was confirmed by several Pakistan intelligence, army and militant sources, and the TTP itself.
Mehsud was leaving for a meeting at a mosque in Dande Darpakhel area of North Waziristan when the drone targeted his vehicle. Five other militants, including key commanders and close aides of Mehsud - Abdullah Bahar Mehsud and Tariq Mehsud - were also killed. With Muharram beginning on 3 November, the death came as a major blow to the TTP.
On Saturday, TTP militants have planned funeral services for Mehsud and the five other militants who were killed in the drone strike in various parts of North Waziristan, reported Dawn.
Moreover, the militant group will appoint a new commander after the funeral services, US Today quoted a US official.
While South Waziristan Taliban chief, Khan Said Sajna alias Khalid, might succeed Hakimullah Mehsud as TTP chief, chief of Mohmand Taliban Umar Khalid Khurasani is also a strong contender.
Khurasani is reportedly the only surviving senior Taliban commander to have directly commanded operations under Hakimullah.
The drone strike has, again, strained relations between the United States and Pakistan, whose Prime Minister Nawaz Sharif had announced on Friday that his government would begin peace talks with the terrorist group.
Pakistan Interior Minister Chaudhry Nisar Ali Khan issued a statement accusing the United States of carrying out 'a conspiracy to sabotage the peace talks' when the plan was called off.
The 34-year-old TTP commander, Mehsud, was on US most-wanted terrorist lists with a bounty $5 million on his head. He was behind a deadly suicide attack at a CIA base in Afghanistan in 2009, which has been featured in the movie Zero Dark Thirty.